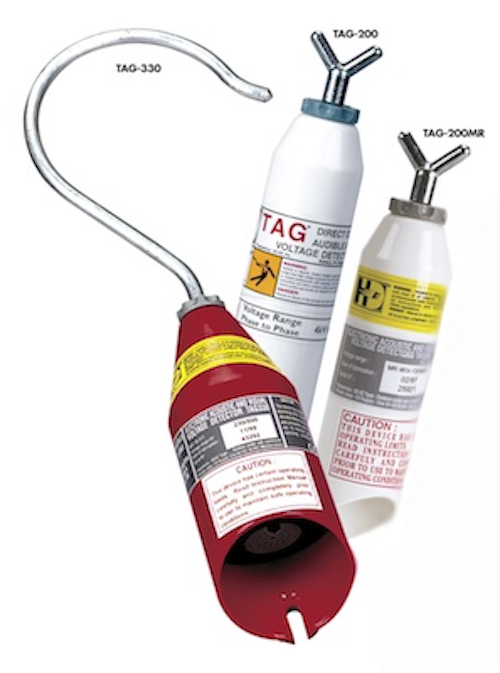 HDE's TAG Voltage Detectors are direct contact voltage detectors for detecting distribution and transmission voltages. They test for the presence of voltage to help ensure the safety of line personnel.

TAG-200 - single range distribution voltage detector, typical ranges 4-12kV or 12-35kV

TAG-200MR - dual range distribution voltage detector, typical range 4-12kV and 12-35kV

TAG-330 - single range transmission voltage detector, typical ranges 69-230kV or 138-500kV

When in direct contact with an energized conductor, the TAG emits an audible and visual alarm to clearly warn the user if the conductor is energized. All TAG Voltage Detectors can be used in overhead and underground applications with the appropriate probes.

Features and Benefits
• Designed to physically contact conductor under test
• Gives audible and visual alarms
• No on/off or range selector switches - always on
• All-Check self-test system
• Built-in universal spline
• Optional bushing probes for use in underground applications

For more information about HDE or other voltage detectors, click here to go to Utility Products' Buyers Guide.