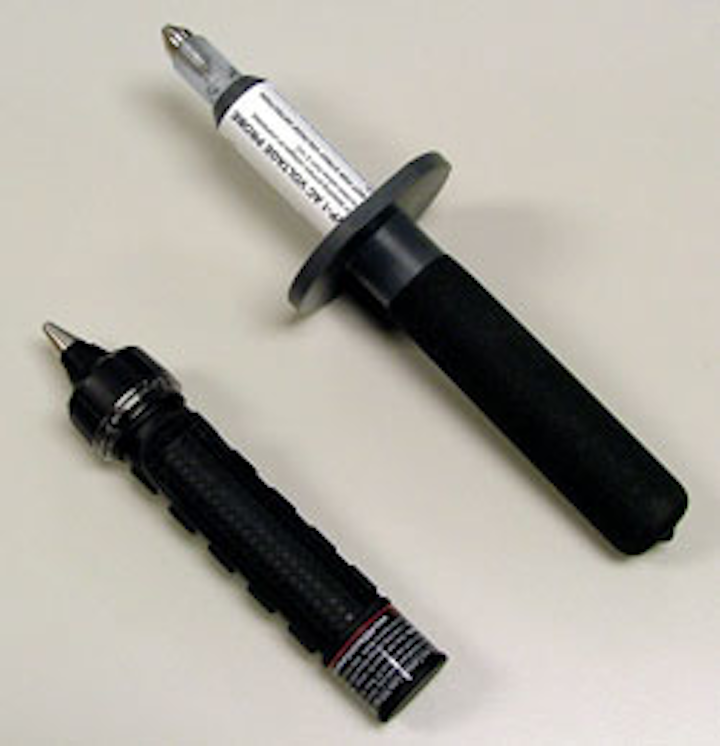 HD Electric Company's (HDE's) handheld voltage detectors consist of the LV-5 Stray Voltage Detector and the VP-1 Voltage Probe. These handheld voltage detectors are used to detect voltages starting at 5 Vac. They give an indication of the presence of voltage with either a flashing light or flashing light and beeping.

The LV-5 Stray Voltage Detector is a new addition to the product line and detects voltage from 5 Vac to 600 Vac with direct contact and above 600 Vac at a distance. The LV-5 detector has an ultra-bright flashing indication of voltage and is always on and ready to use.

The VP-1 Voltage Probe is designed to be used as a hand held direct contact secondary voltage detector from 50 Vac to 600 Vac and as a proximity voltage detector for higher voltages. The VP-1 is always on and gives a flashing red light and beeping indication when voltage is detected.
For more information about HD Electric or other voltage detectors, click here to go to Utility Products' Buyers Guide.