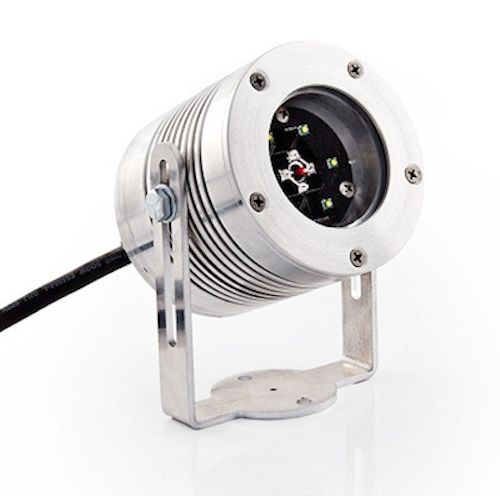 Kemp, TX — Larson Electronics Magnalight.com announces its small form factor Class 1 Division 2 LED safety lighting. Measuring just under 3.5 inches outer diameter, the HAL-7w-LED 7-watt hazardous location light emitting diode (LED) light is applicable for small area coverage.

Larson Electronics announced the addition of the HAL-7W-LED safety lighting for small area hazardous location lighting. While more hazardous location fixtures are typically large, the seven watt HAL-7W-LED's compact design enables designers and operators can fit this light into panel and instrument enclosures where larger hazardous lights won't fit. Priced around $200, the HAL-7W-LED is both UL and CSA certified for Class 1 Division 2 Groups A, B, C and D and comes with an adjustable yolk mount.

"We have had a great deal of demand for smaller Underwriters Laboratories (UL) listed fixtures for hazardous area lights, and with a 3.5 inch outer diameter, the HAL-7W-LED meets the requirement," said Rob Bresnahan with Larson Electronics' Magnalight.com. "This light can be used as a small area flood light or short distance spotlight for operators working with equipment in hazardous areas."

Larson Electronics Magnalight.com provides a wide variety of explosion proof and hazardous area lighting with metal halide, LED or incandescent light sources. The range of explosion proof lights includes portable cart mounted lights, string lights, flashlights and quadpod mounted lighting.

For more information about Larson Electronics Magnalight.com or other lighting, click here to go to Utility Products Buyers Guide.