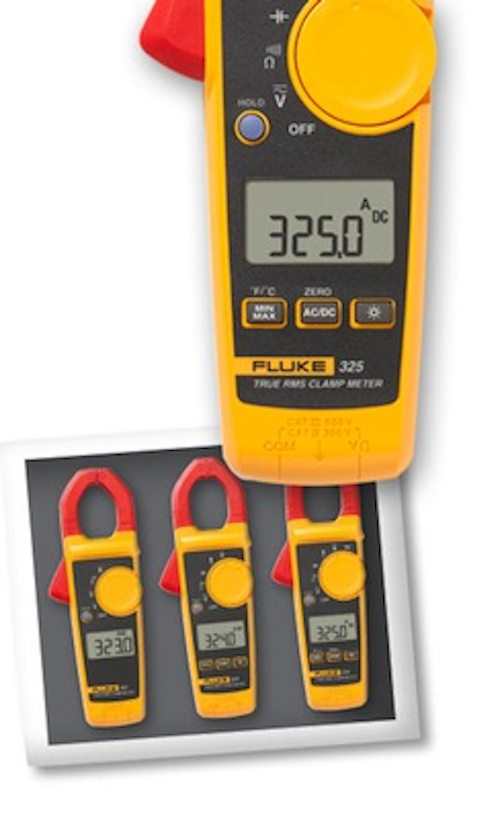 Voltage testers from Fluke Corp. are introduced: The Fluke® 320 Series True-rms Clamp Meters are a complete line of test and measurement equipment that produce noise-free, reliable measurements in the toughest environments. For rugged, all-purpose use, the Fluke 323, 324 and 325 clamps meters are long-lasting and easy to use.

The Fluke 320 Series voltage meters feature:
• Slim, ergonomic design for comfortable all-day use
• Large, easy-to-read display
• CAT III 600 V/CAT IV 300 V safety ratings
• True-rms ac voltage and current for accurate measurement of non-linear signals
• DC current, frequency and resistance up to 40 kilohms for motor testing

The 324 and 325 voltage detectors offer a backlighted display for easy viewing in any setting, contact temperature readings from 14 to 752 degrees F and capacitance measurements from 100 to 1000 microfarad. The 325 model also offers dc current measurements up to 400 A, frequency measurements from 5 to 500 Hz, and Min/Max function.

For more information about Fluke or other clamp meters, click here to go to Utility Products' Buyers Guide.