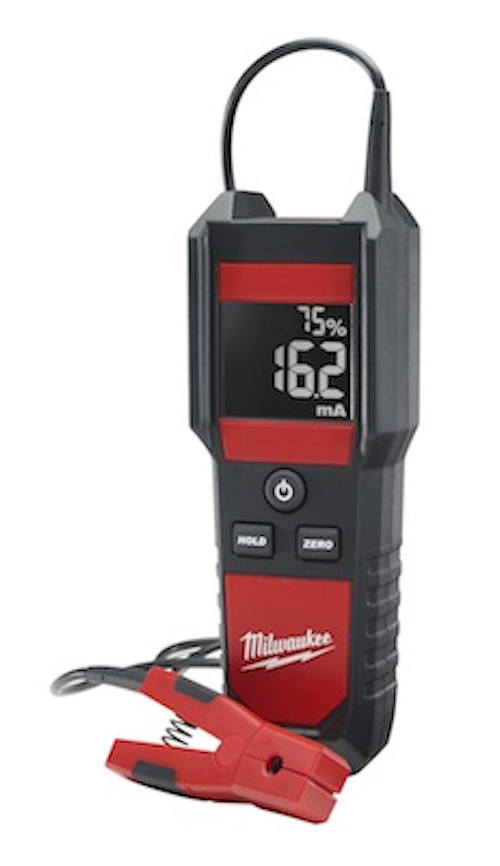 Milwaukee Tool's test and measurement equipment line expands with the Milwaukee® Milliamp Clamp Meter. Over 10X faster than measuring milliamps with a traditional multimeter, the Milliamp Clamp Meter is designed for measuring 4-20 mA signals used in control panels to collect and send data, and can measure 0 to 99 mA to cover a broad range of control signals if needed. Enhanced design features of the tool will allow professional electricians, HVAC technicians, building maintenance specialists and others working with 4-20 mA signals to troubleshoot an entire control panel faster and more easily.

"The Milwaukee® Milliamp Clamp Meter is designed to save users both time and money," said Zach Haas, product manager, Milwaukee Tool. "Large control panels can have dozens of wires that need to be tested to identify a problem. The clamp allows users to measure milliamps without having to break the loop, preventing the shutdown of equipment and saving valuable time."

The test and measurement tool features a long clamp wire and narrow jaw profile for easy clamping in tight spaces. Additionally the high contrast white on black display is easy to read in all lighting conditions.

Built with the durability expected from Milwaukee®, the Milliamp Clamp Meter also has secure, on-board clamp storage and a rugged over-molding to protect the meter if dropped and make it easier to use with greasy or gloved hands.

With the introduction of the Milliamp Clamp meter, Milwaukee continues to enhance its offerings in the test and measurement category. Milwaukee remains unwavering in their commitment to the trades, and will continue to offer innovative solutions in safety, performance and productivity.

Specifications:
2231-20 Milliamp Clamp Meter
• Measures 4-20 mA without breaking the loop
• Measures 0 to 99 mA to cover a broad range of control signals
• Secure on-board clamp storage
• Long clamp wire

Includes 2231-20 Milliamp Clamp Meter, 2 AA Batteries, Manual and Carrying Case

For more information about Milwaukee Tool or other clamp meters, click here to go to Utility Products' Buyers Guide.