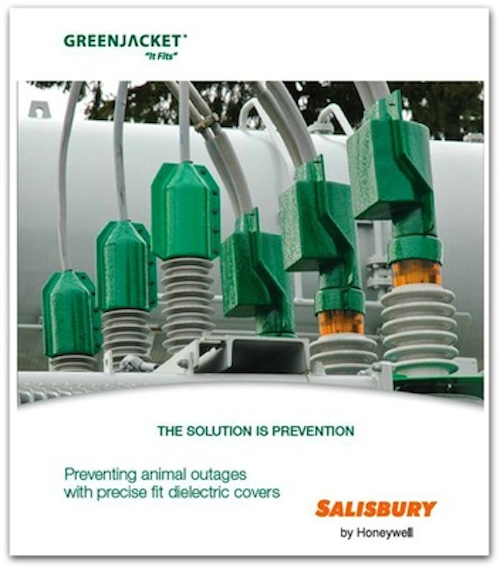 According to the U.S. Department of Energy, power outages cost the American economy in excess of $150 billion each year. Animal contact is responsible for 12-20 percent of all power system outages—a number that translates into more than $18 billion in lost economy in the United States every year.

Greenjacket is a complete solution for preventing animal caused power outages.

The Greenjacket system includes precise fit dielectric covers that are manufactured of a unique formulation of polyurethane using a patented manufacturing method.

These custom-fit covers are flexible and can be installed on energized equipment using conventional live line methods that comply with all safety and industry standards.
For more information about Salisbury or other animal control products, click here to go to Utility Products' Buyers Guide.