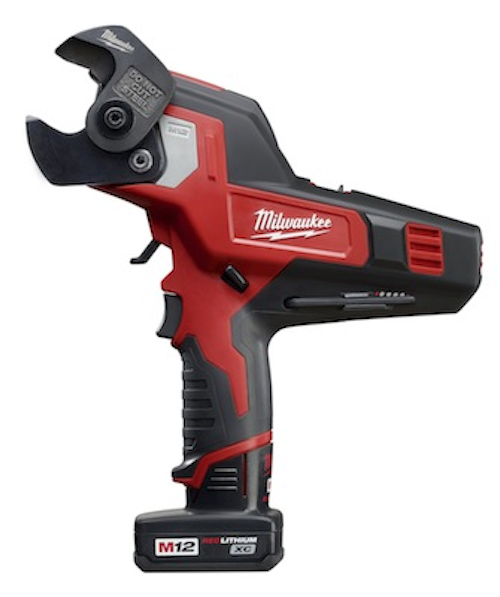 Milwaukee Electric Tool Corp. introduces a new solution for cutting large diameter cable with the M12 600 MCM Cable Cutter. With a compact design and powerful cutting mechanism, this tool will eliminate two of the most difficult aspects of installations: fitting the cutting tool in panels/boxes and generating enough force to get the job done.
Because of the cost of most cordless options, users have been forced to use hand tools that require a tremendous amount of force and can be extremely awkward to use in crowded panels, it's reported. With an open jaw and a powered ratcheting mechanism, Milwaukee's tool delivers 5,000 pounds of force, fits into tight spaces, and simplifies one of the most difficult jobs an electrician, datacomm, utility or service contractor faces.
With a two-speed gear case, the M12 600 MCM Cable Cutter delivers the power necessary to cut large cable—but also enables the user to switch into high speed and quickly slice through more frequent wires that are approximately 4/0 and lower.

For more information about Milwaukee Electric Tool or other cable cutters, click here to go to Utility Products' Buyers Guide.