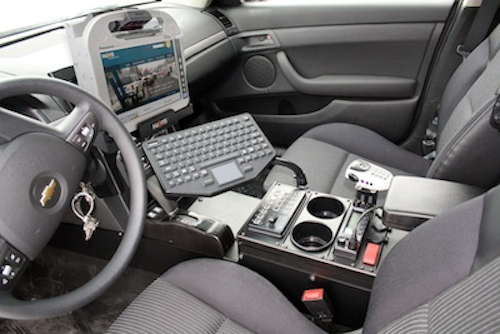 Warminster, Pa.—Havis Inc., an ISO 9001:2008 certified company, has introduced the new Docking Station for the Panasonic Toughbook H2 handheld tablet PC. This rugged docking station is Toughbook Certified to ensure reliable docking and performance in enterprise and in-vehicle workspaces.

The Docking Station for the Toughbook H2 enhances mobile worker productivity by providing a secure location for tablet charging and connection to peripherals, such as barcode scanners, printers and keyboards. Users can easily connect up to three USB cables, with additional access to Ethernet, video, power and serial ports.

By using a thin design and top-facing ports, the docking station maintains a low profile when mounted to other equipment or directly to the wall. Its easy-to-use strain relief bracket prevents loose connections and accidental disconnects. Havis also offers optional USB extension cables for more convenient access from either or both sides of the docking station.

In addition to the Docking Station for the Toughbook H2, Havis will also be releasing the Desktop Stand for Tablet Docking Stations. With the Desktop Stand, mobile workers can easily transition from the vehicle to the office with fewer interruptions.

Toughbook Certified Docking Station
As a Toughbook Certified Partner of Panasonic, Havis knows what it takes to meet the industry¹s toughest safety and quality standards. The Docking Station for the Toughbook H2 achieved Toughbook Certification by passing Panasonic's rigorous testing process and demanding performance standards.

More specifically, this docking station was tested to withstand MIL-STD 810G vibration testing, in-vehicle crash simulations, environment testing and extreme durability testing. For the mobile worker, this testing ensures that their tablet will remain securely docked and protected through rugged driving conditions and extreme work environments.

For more information about Havis or Panasonic, or other docking stations, click here to go to Utility Products' Buyers Guide.