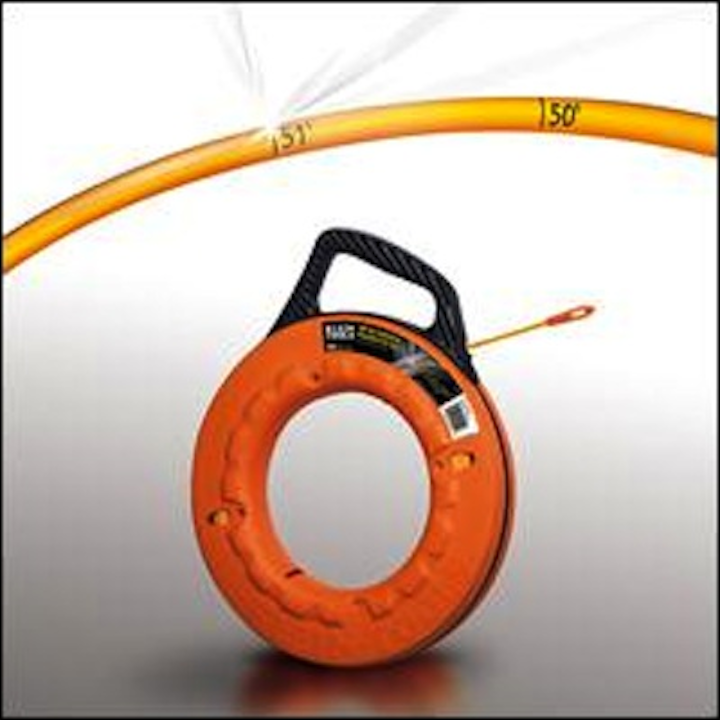 Lincolnshire, Ill.—Klein Tools, (http://www.kleintools.com/) for professionals since 1857, introduces non-conductive fiberglass fish tape to protect professional tradespeople, electrical wires and equipment when wire pulling. This new fish tape is made with a non-conductive tape, tip and case for added protection against energized circuits. End-user research has confirmed that the number one concern for all electricians is their safety.

"While Klein Tools does not recommend wire pulling in an energized environment, we know that it does occur," said Marina Wolk, product manager. "This new, non-conductive fish tape minimizes the potential human risk and equipment damage that can occur if live circuits are present."

Made in the USA, the non-conductive tape (Catalog Number 56024) is available in a 100-ft. length. The laser-etched 1-ft. markings allow an accurate measure of the depth of conduit runs as well as the amount of tape left to pay out.
For more information about Klein Tools or other fish tape, click here to go to Utility Products' Buyers Guide.