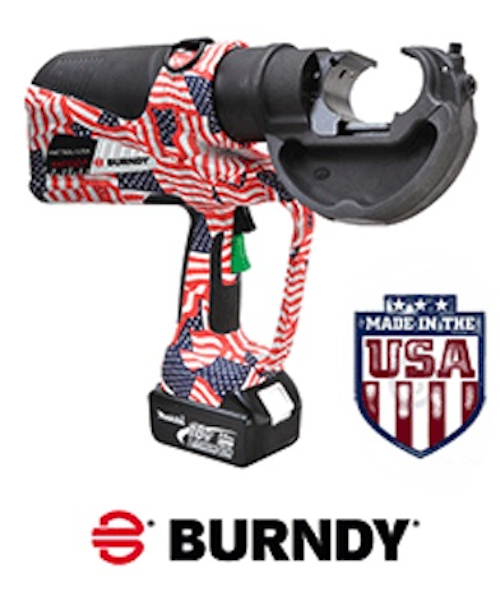 Hi-Line's featured product is the BURNDY PATROIT USA wrapped crimper. This field-proven, 12-ton battery operated hydraulic crimper uses standard BURNDY dies and connectors and is approximately 25 percent faster than previous models.
• Features the BURNDY Y750 tool head, capable of using all "U" style dies;
• Ergonomically balanced tool design eases operation;
• C-head crimp design with 355° head rotation; and
• Five-year limited warranty.

BATTERY OPTIONS:
• 18-volt, 3.0 Ah Lithium-Ion—40 percent lighter than the Ni-MH battery. Features 30-minute smart charger that controls current, voltage and temperature to maximize battery life
• 18-volt Ni-MH—This tool model is 25 percent faster than previous models, and up to 40 percent faster than other brands of Lithium-Ion battery-powered crimp tools.

For more information about Hi-Line or BURNDY, or other crimpers, click here to go to Utility Products' Buyers Guide.