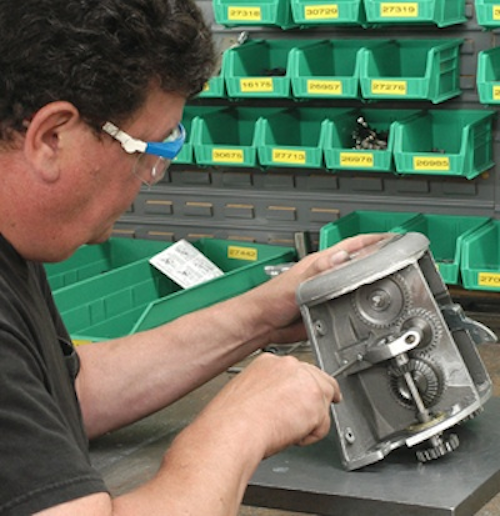 Trevose, Pa.—General Machine Products Company Inc. (GMP), reintroduces its repair facility dedicated to the reconditioning of the company¹s brand of cable lashing machines. Staffed by a team of experts with decades of hands-on experience, GMP¹s Lasher Repair Center facility thoroughly inspects, reconditions or replaces worn-out or damaged cable lasher components with original quality parts.

Cable lashing machines, sometimes called "lashers" or "spinners", are designed to wind stainless steel wire around telephone, power, and other utility cable, thereby securing or "lashing" the cable to the supporting messenger strand that spans between utility poles. Since its introduction, GMP has produced over 30,000 lashing machines, with some manufactured in the 1950's still in service today.

More Miles for Less Money
Accepted as the industry standard, GMP lashers have been known to operate typically for 25 years or more, lashing thousands of miles of cable in their lifetimes. This wear and tear can necessitate factory-authorized repairs during the life of the machine. The Lasher Repair Center provides a convenient solution for keeping lashers on the job longer. Because GMP is the original equipment manufacturer, who better to repair or recondition them? And, when lashers are returned from GMP, customers can expect years of additional service. GMP also discounts the parts used in its repairs, adding more value to this needed maintenance function.

Reconditioning Lashers of Any Age
When lashers of any age or condition are received for servicing, the Lasher Repair Center thoroughly inspects, reconditions or replaces faulty components with original quality parts, drawn from a complete, in-stock inventory. Then before shipment back to the customer, units are line tested and safety checked to ensure like-new performance. All reconditioned units come with a 30-day service guarantee.

For more informatio about GMP or other cable lashing machines, click here to go to Utility Products' Buyers Guide.