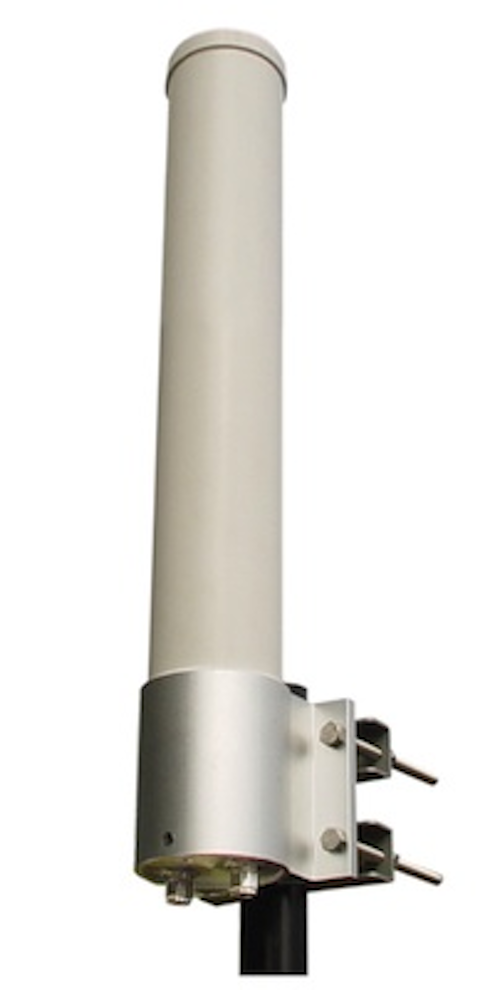 North Andover, Mass.—L-com Inc., a designer and manufacturer of wired and wireless connectivity products, has released four new omnidirectional antennas for the 2.4 GHz and 5.1-5.8 GHz bands with multiple-in/multiple-out (MIMO) capabilities. These new antennas combine five features into single units:

• Dual polarity feed systems (vertical and horizontal)
• High gain (10 or 13 dBi depending on model)
• Two integrated diversity antennas in a single radome
• UV-Resistant radome for all-weather operation
• Mast mounting capability with hardware included

These new antennas incorporate advanced dual polarization technology that allows for the interoperability of two radio transmit and receive paths. This technology allows for the attenuation of unwanted signals from adjacent channels and/or co-located equipment.

"We've long provided antennas with these different features, but until now we haven't had an option that provides them all together," said Patrick Pesa, Director of Product Management. "Our new antenna offering suits applications from outdoor WLAN systems to WiMax and WISP communications."
For more information about L-Com or other antennas, click here to go to Utility Products' Buyers Guide.