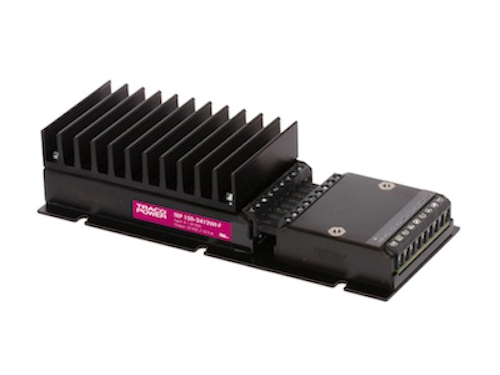 Wrentham, Mass.—Power Sources Unlimited Inc. announces the Traco Power TEP 150WI series with input filter module. The filter module is now available on standard assembly together with the TEP 150WI DC/DC converter module. They are designed to meet high EMC demands like conducted noise in accordance to EN55022 class B and increased burst and surge immunity without external components. The assembly makes a design in very easy with a free mounting location concerning EMC considerations.

Deliveries range from stock to 8–10 weeks and are competitively priced in OEM quantities for the TEP 150WI-F series DC/DC and input filter module assembly.

PSUI is the ISO9001:2008 North America Authorized Distributor for Traco Power.

For more information about Power Sources Unlimited or other dc/dc converter modules, click here to go to Utility Products' Buyers Guide.