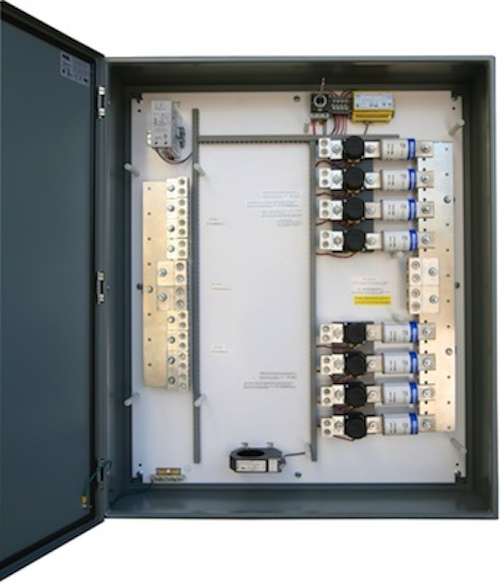 Livermore, Calif.—SolarBOS Inc., a leader in electrical 'Balance of System' solutions for the solar industry, has announced their new line of ReCombiners for large commercial and utility-scale photovoltaic (PV) systems. The new ReCombiners are listed to UL 1741 for up to 1000 VDC and 2560 amps. They can also be specified with disconnects or contactors that meet the new fuse servicing requirements of the 2011 National Electrical Code (NEC) Article 690.16.B.

The new SolarBOS ReCombiners can also be specified with the industry's first true Ground Fault Interruption (GFI) solution for PV systems in North America. By using a differential current sensor(s) to detect leakage current in the array wiring, the ReCombiners can be set to automatically disconnect the un-grounded conductors as soon as a single-sided ground fault is detected. This eliminates the possibility of a "double ground fault" fire and provides a true GFI solution for PV systems.

In addition to the new functionality, the new ReCombiners are more compact and economical to manufacture than previous designs, thereby resulting in lower equipment costs for SolarBOS' customers.
For more information about SolarBOS or other ReCombiners, click here to go to Utility Products' Buyers Guide.