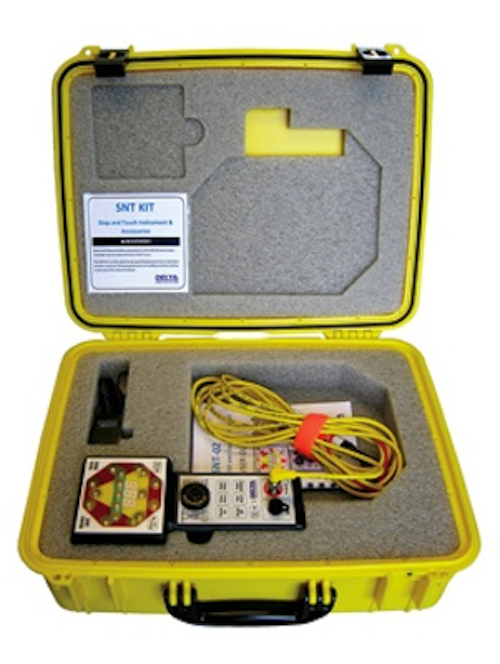 Delta Computer Systems Inc. has announced the SNT-02 Step and Touch safety monitoring instrument for enhancing transmission line crew safety. Delta has provided the first version to the Bonneville Power Administration (BPA) for nearly 10 years and is now delivering this enhanced product version to the BPA and the broader utility market. The new SNT-02 kit includes field accessories and comes in a rugged enclosure for easy transport.
The SNT-02 addresses the safety issue of step and touch potential. Step potential is the voltage difference between a person's feet resulting from current flowing through the earth away from a transmission tower. Touch potential is the voltage difference between the ground and an energized object that a person comes into contact with.
As transmission line corridors become increasingly crowded, grounded lines more frequently pick up dangerous voltages through inductive coupling. Monitoring and alarming the resulting step and touch potential is critical for line crew safety. The SNT-02 Step and Touch instrument is designed and manufactured specifically for this type of transmission line monitoring and alarming.
For more information about Delta Computer Systems or other safety monitoring instruments, click here to go to Utility Products' Buyers Guide.