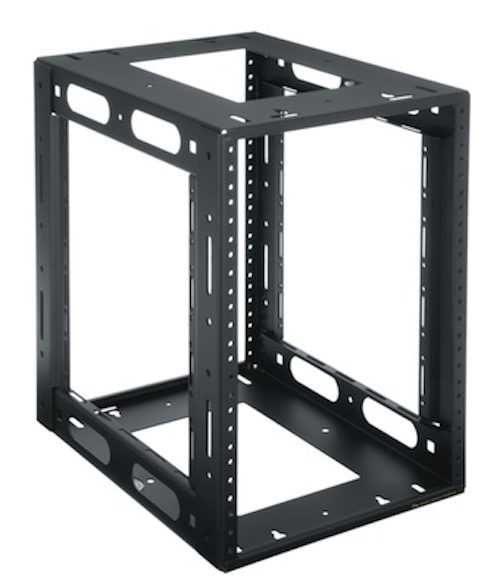 North Andover, Mass.—L-com Inc., a designer and manufacturer of wired and wireless connectivity products, announced that it will begin carrying cable and equipment half rack products from Middle Atlantic Products. The new items were released by Middle Atlantic in early February serving to help develop an ECIA standard for the half-width rack format. L-com's commitment to carry these products represents strong support for the emerging standard.

Unlike the standard 19" racks and panels, the HRF series have an overall standardized width of 10 5/8". This is ideal for using racks to organize cables and equipment in confined areas. The standard set forth by the ECIA would allow HRF series products to be used with equipment from a variety of manufacturers, opening the door for manufacturers like L-com to design patch panels, storage drawers and shelves, and cable management accessories to fit the smaller width.

"Tight spaces can ruin any cable system or network, causing strains on cables, ventilation problems, and an extremely difficult working condition," said Patrick Pesa, L-com's Director of Product Management. "Unfortunately, such situations are becoming more and more common. L-com's commitment to alleviate these problems is without peer, and includes right angle cables and adapters, precisely cut length cables, and now a new compact standard of rack enclosure."

Currently, L-com is carrying a variety of rack frames, universal multi-shelves, and thermal management blank and vented panels. L-com has formally distributed Middle Atlantic Products items for over seven years.
For more information about L-Com or other cable and equipment racks, click here to go to Utility Products' Buyers Guide.