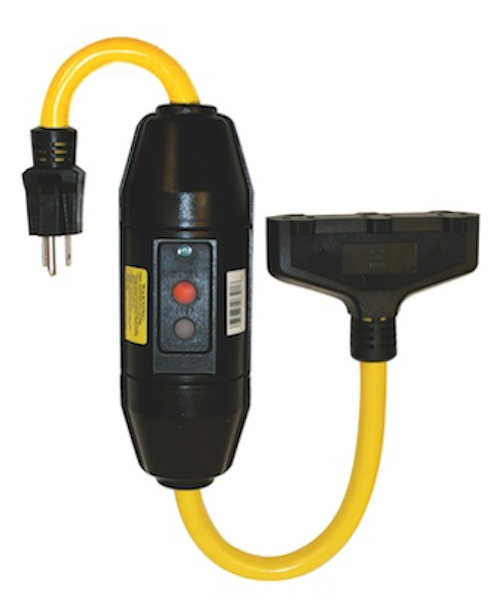 Tower Manufacturing Corp. has added a new model to its offering of the Tower brand portable GFCI cord sets—the MODEL 30396501-08 heavy-duty 2 Ft inline GFCI & triple tap.

Model 30396501-08 has a manual reset inline GFCI on a 2 ft overall length cord set with a 15 amp U-ground triple tap connector and molded male plug. The GFCI is UL and CUL listed at 15 amps and uses a 20 amp relay for greater electrical capacity. The inline GFCI has a bright green "Power ON" indicator light. The heavy duty cord is 12/3 gauge STW.

This portable GFCI is ideal for outdoor use with heavy-duty power tools and portable equipment used on construction sites. As a UL listed product it is OSHA complaint when used.
For more information about Tower Manufacturing or other GFCI cord sets, click here to go to Utility Products' Buyers Guide.