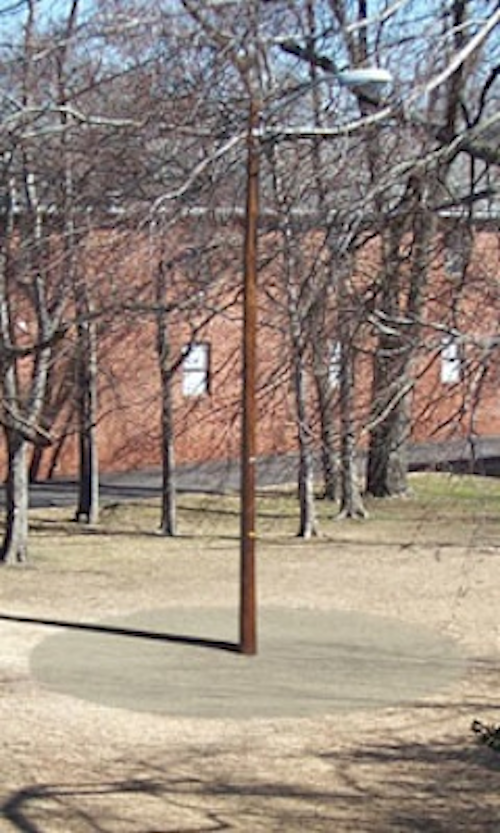 Fayetteville, N.C.—U-TECK, a developer of specialized products for the telecommunications, utility, municipal and transportation industries, announces that its WeedEnder Utility Pole Mats provide fire-retardant vegetation control around utility poles and other structures. This variation of U-TECK's flagship WeedEnder product is designed to provide power distribution companies with a simple, effective method of maintaining the areas around non-exempt structures that are potential fire hazards.

The WeedEnder Utility Pole Mats were created specifically to help electrical companies in California meet the requirements of Public Resource Code 4292. Under the code, anyone who owns, controls, operates or maintains an electrical transmission or distribution line is responsible for eliminating flammable materials, such as vegetation growth, within a 10-foot radius of a non-exempt structure. Made of 100 percent post-consumer recycled, fire-retardant materials, WeedEnder Utility Pole Mats control potentially hazardous vegetation growth around structures such as lightning arrestors, transformers and switchgear without the need for herbicides, mowing, raking, or erodible firebreaks. By minimizing flammable vegetation growth, power distribution companies in California, like WeedEnder customer Pacific Gas and Electric Company (PG&E), can not only comply with the Public Resource Code, but can also reduce the chance of a spark from a power surge causing a fire, or a nearby grass fire spreading and damaging the pole.

WeedEnder Utility Pole Mats can easily be cut to fit any area and remain in place for a minimum of 15 years, unless intentionally removed. The highly durable product requires little to no maintenance, enabling power distribution companies to better allocate their resources and send fewer workers into the field to mow or trim the areas surrounding power distribution structures.

Russ Mason III, U-TECK's vice president of sales, said, "U-TECK is always expanding upon its current solutions, like WeedEnder, and adapting them to solve unique challenges and meet the needs of specific industries. With California's strict Public Resource Code in mind, we created the WeedEnder Utility Pole Mats to help workers easily abide by these regulations and maintain vegetation surrounding thousands of utility structures that deliver service to millions of people."
For more information about U-TECK or other pole mats, click here to go to Utility Products' Buyers Guide.