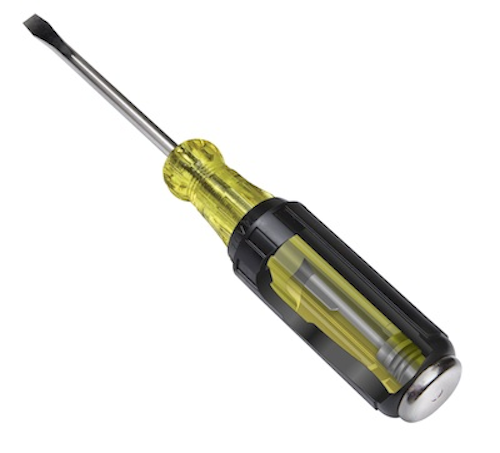 Lincolnshire, Ill.—Klein Tools introduces a new series of demolition screwdrivers. Typical electrician applications include banging out knockouts in a junction box as well as tightening up locknuts. Utility lineman can hammer the screwdriver into a wood pole to hang their tool bag for easy access while working. Engineered, manufactured and tested for prying and chiseling, the screwdriver design transfers impact force directly to the work surface. A plated metal strike cap protects the handle from hammer blows.

"Every professional tradesperson has one or two screwdrivers that get frequent hits from a hammer." states Jon Ginsberg, product manager. "The signs of beaten or chipped handles is all the evidence needed. With Klein demolition drivers, end users get the superior screwdriver standards demanded by professionals with the construction engineered to take the high abuse often necessary on the job-site".

Made in the USA, these slotted drivers are available in 4" (602-4DD) and 7" (602-7DD) blade lengths, 1/4" and 5/16" tip sizes with the same features and quality Klein delivers.

For more information about Klein Tools or other screwdrivers, click here to go to Utility Products' Buyers Guide.