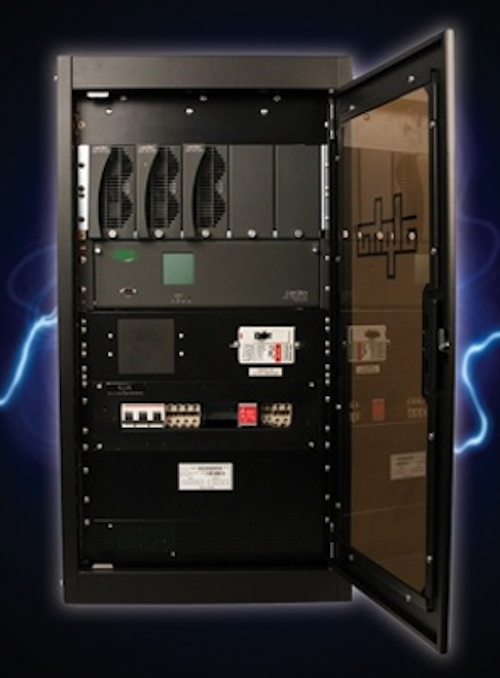 Bellingham, Wash.—Alpha Industrial Power (AIP), an innovator in industrial-grade power solutions and a member of The Alpha Group, offers a new and flexible, highly efficient battery charging solution with the addition of the Alpha Charging System High Performance (ACS-HP) Series.

The ACS-HP Series is capable of charging multiple types of stationary batteries, primarily for industrial, petrochemical and utility applications. The series combines an extremely low ripple output and greater than 93 percxent efficiency to make for lower operating costs. Five hot swappable Cordex 4.4kW rectifiers are stored in a compact 4RU shelf, providing immense power in a compact space.

"The ACS-HP Series provides efficiency, flexibility and reliability in one system," said Sam Ayoubi, AIP Vice President of Sales. "It supports wide input ranges, from 187-312Vac single phase to 208-480Vac 3 phase, and systems are expandable with power options up to 800A. In addition, the Cordex monitoring and control package is unparalleled in today's market.

The Cordex monitoring and control package provides complete access to battery management, data logging, daily statistics and charger system control. The CXC touch screen or Ethernet connection and internet browser enable simple adjustment and control, regardless of local or remote setup.

"In one integrated package, we are able to offer remote system control, extremely high power density, wide input range and hot swappable modularity, all while maintaining a small footprint," said Ayoubi. "It is a great example of efficiency in all elements of design: form, function, engineering and performance."
For more information about Alpha Industrial Power or other battery charging systems, click here to go to Utility Products' Buyers Guide.