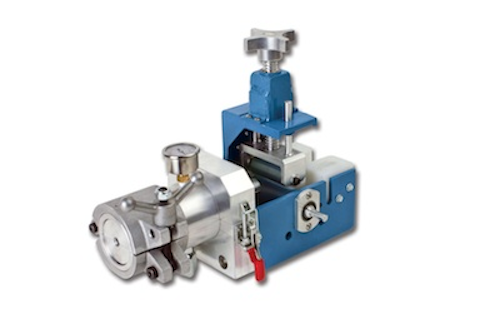 The new Mini-Blower/Pusher from Condux is a lightweight, portable solution for the installation of micro fiber and traditional fiber optic cable. The compact unit is designed for difficult job sites and "last mile" fiber installations. The unit's updated design has made operation easier, allowing the user to drive the system with a cordless, corded or pneumatic drill. The universal stem provides for right side and left side connections for forward drive and reverse drive.
The Mini-Blower/Pusher's machined aluminum construction provides a lightweight profile with long life and durability. The unit can install fiber optic cables with diameters from 0.23 inch to 0.50 inch into micro duct, 0.3937 inch to 0.7087 inch, or traditional duct from 0.50 inch to 1.5 inch. The unit can be further configured to push/install duct rod into conduit and inner duct.

For more information about Condux or other micro fiber and fiber optic cable installation products, click here to go to Utility Products' Buyers Guide.