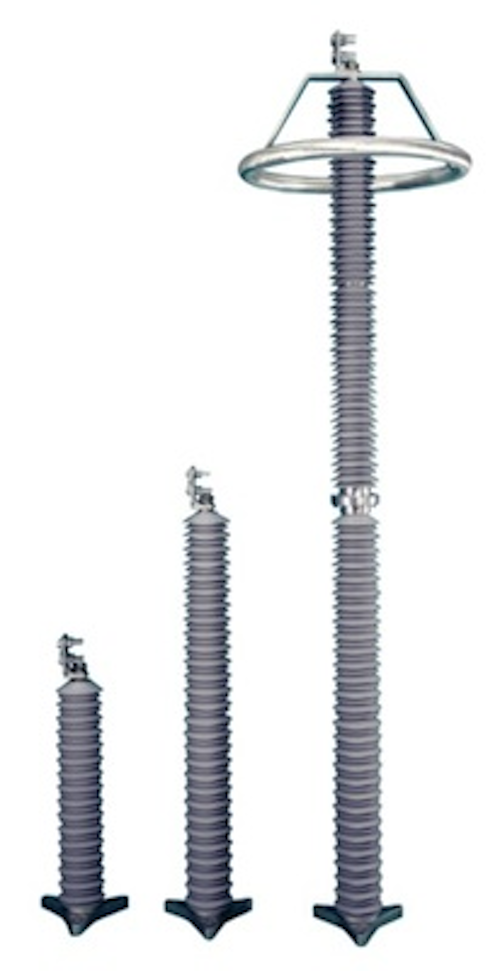 Cooper Power Systems' new UltraSIL polymer arrester improves energy handling capability, increases creep distance and provides equipment protection—up to 15 percent margin of protection (MOP) over common industry offerings—in a lightweight polymer arrester. The three levels of energy handling capability—standard, high and extra-high—are especially useful for utilities, commercial or industrial applications for protection against repeated high-energy switching surges and provide reliable protection for substation equipment, capacitor banks, multiple lines and cable circuits.
Cooper Power Systems also offers customizable options for special applications to meet discharge and protection characteristics to optimize overvoltage protection in specific transformers and to adhere to specific height requirements.
Lost data, equipment damage and company stand-still costs are usually more detrimental than the effects of the overvoltage event itself, it's reported. To help avoid costly outages, improve system reliability and protect against overvoltage events, the lightweight polymer arresters are tested for use in the harshest environments and are constructed with silicone rubber for its resistance to temperature extremes, ultraviolet degradation and contaminants. With more than 250,000 units in service, no failures because of moisture ingress have been reported.

For more information about Cooper Power Systems or other overvoltage protection products, click here to go to Utility Products' Buyers Guide.