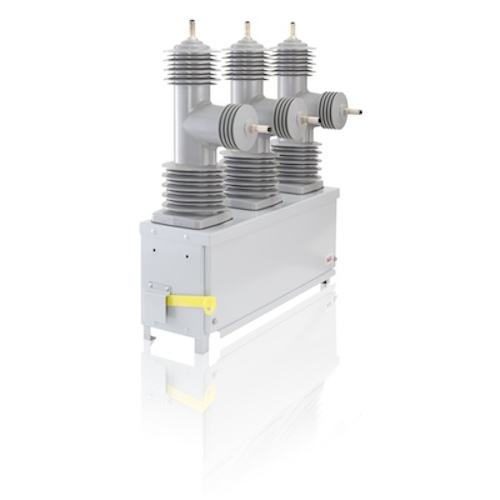 Lake Mary, Fla.—ABB has announced the release of the 38kV GridShield, a three-phase vacuum recloser with single phase tripping capabilities. Equipped with the RER620 Intelligent Electronic Device (IED), the 38kV GridShield recloser expands the GridShield portfolio.

The GridShield recloser was released in 2011 for 15-27 kV design. Rated for up to 10,000 operations and with modular pole assembly, the GridShield offers the flexibility to function as a recloser, sectionalizer, or automated load break switch. The GridShield's combines ABB's recloser's industry leading reliability with the advanced capabilities of the RER620.

The RER620, part of the ABB Relion family of controllers, has integrated loop control and comes standard with fully implemented IEC 61850 and GOOSE messaging features. Included in the RER620's extensive set of protection functions is inrush detection, ideal for use in distributed generation applications and high impedance fault detection for downed conductor detection. Other advanced features include the powerful PCM600 tool suite and web-based HMI for quick and software-free IED configuration and record downloading.

"We are pleased to announce the release of the 38kV GridShield recloser as part of a comprehensive and advanced GridShield portfolio that will provide our customers with the most advanced recloser for their needs, both today and in the future," said Ken Alloway, marketing manager for ABB's Medium Voltage Products in North America. "ABB is committed to providing the full breadth and depth of medium voltage solutions, including the Relion family of controllers, to provide our customers with the greatest possible efficiency and reliability on the grid today."

The ABB GridShield recloser is one of the most powerful and advanced reclosers in the industry. It delivers reliability and at the same time modernizes the distribution feeders with an exclusive set of features that integrate the feeders into the smart grid era.

For more information about ABB or other reclosers, click here to go to Utility Products' Buyers Guide.