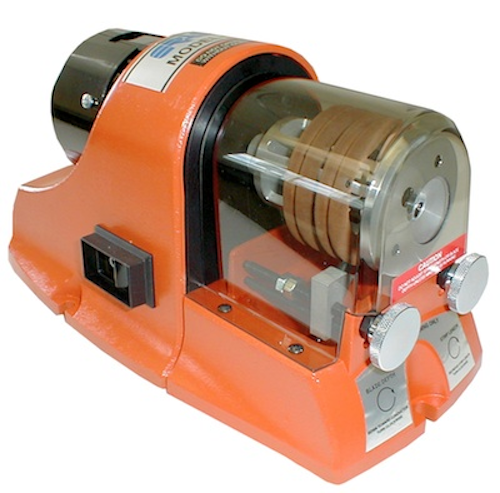 Syracuse N.Y.—Eraser's Model C100S rotary wire stripper and twister will process insulations from solid and stranded wires such as Teflon, P.T.F.E., PVC, Nylon, KEL-F, and many more. Strip length and blade depth adjustments are easily made while the machine is running. The C100S will remove the insulation while twisting the stranded conductors at the same time. With the strip length stop, the C100S can strip lengths from 3/16" up to 1 1/2" depending on the material and can strip wire from .031" up to .228" in diameter measuring over the insulation.

The Eraser Company, Inc., celebrating its 101st anniversary in business, manufactures a wide range of industrial products including wire, cable and tubing cutters, wire and cable strippers, wire twisters, wire brush wheels, dereelers, infrared heating equipment, measuring tools, and FybRglass erasers. The company is ISO 9001:2008 certified. The company offers Free E.S.P. (Eraser Sample Program). Send a 10-20 foot sample of your material and Eraser will recommend the best solution for your processing needs from its line of more than 200 products. For unique processing needs, Eraser will custom design a solution for you.

For more information abourt Eraser or other rotary wire strippers and twisters, click here to go to Utility Products' Buyers Guide.