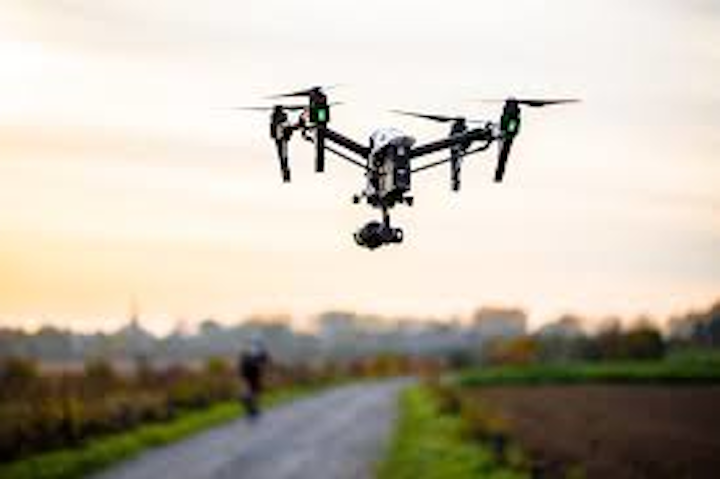 Drones to conduct inspections on 35 miles of newly installed fiber optic cables along the Gilboa‑Fraser transmission line in Schoharie and Delaware counties.
WHITE PLAINS, NY, FEB 1, 2019 -- The New York Power Authority (NYPA) is using unmanned aircraft systems, more commonly known as drones, to conduct inspections on 35 miles of newly installed fiber optic cables along the Gilboa‑Fraser transmission line in Schoharie and Delaware counties. A team from the Blenheim‑Gilboa transmission department, led by senior transmission engineer Michael Fuchs, is using drones to ensure the proper installation of hardware and confirm that there is no damage to equipment. The fiber optic cables, known as optical ground wire (OPGW), are installed at the top of transmission towers in rugged terrain and are not easily accessible. The drones allow NYPA to more easily inspect the equipment in greater detail and provide a safer, faster and more cost-effective approach to inspections.
In October 2018, NYPA completed optical ground wire installations on the transmission lines connecting the Blenheim‑Gilboa Pumped Storage Power Project to the Fraser Substation and Fraser Annex capacitor bank in Delaware County. The OPGW project creates a reliable fiber optic telecommunications path and adds a layer of physical protection to transmission lines. OPGW is part of NYPA's broader Communications Backbone initiative to create a dedicated, secure and scalable communications network for its facilities across New York State. The initiative will ultimately enable the transmission of vast amounts of data from a host of intelligent endpoint devices, further advancing NYPA's real‑time monitoring capabilities and supporting its goal to become the first end-to-end fully digital utility in the country. The focus of the recent drone inspections is to ensure the communication hardware has been installed properly and will operate as intended.
"In the past, this kind of transmission line inspection wouldn't have been possible at this scale because of the time, cost and resources required," said Gil C. Quiniones, NYPA president and CEO. "Our new drone program offers exciting capabilities that more effectively collect and process large amounts of data to ensure continued reliable electric service to residents throughout New York."
"These transmission towers range from 75 feet to 140 feet in height, so it's not easy to access the optical ground wire hardware," said Fuchs. "In order to inspect any significant length of transmission line in a reasonable amount of time you have to use some sort of aircraft, and UAS is safer and less expensive than alternatives using manned aircraft."
The first flight for the OPGW inspections occurred immediately after construction was completed in mid-October. Since then, 125 towers have been inspected over several flights, with the team performing around eight to 10 tower inspections per flight. Work is expected to wrap up sometime during the first quarter of 2019. The OPGW drone inspections support both Governor Andrew M. Cuomo's Reforming the Energy Vision (REV) strategy and NYPA's Smart Generation and Transmission strategic initiative.
NYPA owns and operates approximately one‑third of New York's high‑voltage power lines. These lines transmit power from NYPA's three large hydroelectric generation facilities and Independent wind power generation facilities, connecting nearly 7,000 megawatts of renewable energy to New York State's power grid. This includes connecting more than 6,300 megawatts of hydroelectric power and about 700 megawatts, or more than a third, of New York State‑generated wind energy to the grid.
About NYPA
NYPA is the largest state public power organization in the nation, operating 16 generating facilities and more than 1,400 circuit‑miles of transmission lines. More than 70 percent of the electricity NYPA produces is clean renewable hydropower. NYPA uses no tax money or state credit. It finances its operations through the sale of bonds and revenues earned in large part through sales of electricity. For more information, visit www.nypa.gov.