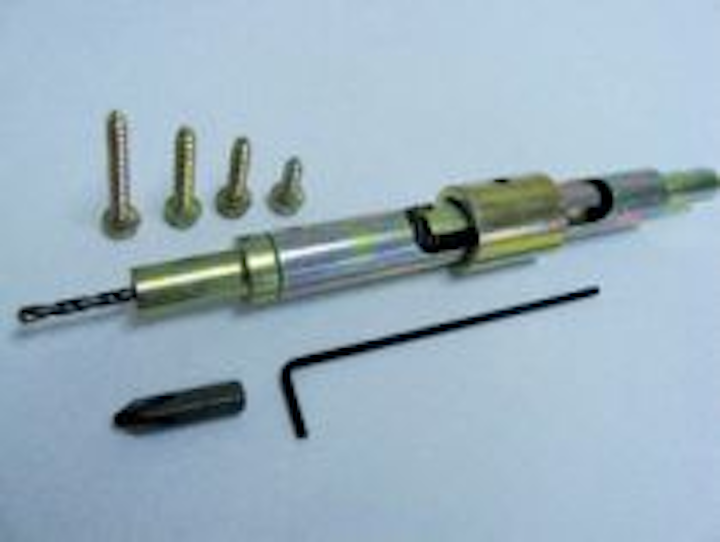 The Con-Sert #8 Tool and #8 Con-Sert Screws are for moderate to light duty fastening of CATV hardware, SDU boxes, cable clips, splitters, conduit straps and electrical hardware. This system is faster and will hold stronger than plastic screw anchors or lead anchors. This tool works with hammer drills and cordless drills.
The CS#8 Tool is a "combo" drill and driver that drills through wood or light steel into concrete in one operation. When you pull back on the drill bit, it automatically retracts–freeing up a hex driver on the end of the tool to drive the screw–attaching the object. The CX#8 Tool is made of cold rolled steel with a replaceable 1/4" hardened hex end.
The tool has a 3/8" shank with machined flats for a solid fit in the chuck. All Con-Sert drill bits have hand-brazed tungsten carbide tips drilling at least 100 holes during normal operation. All screws are packaged 100 per box, will drill bit included (fits in the #8 Tool).

DFS/USA, Diversified Fastening Systems Inc.