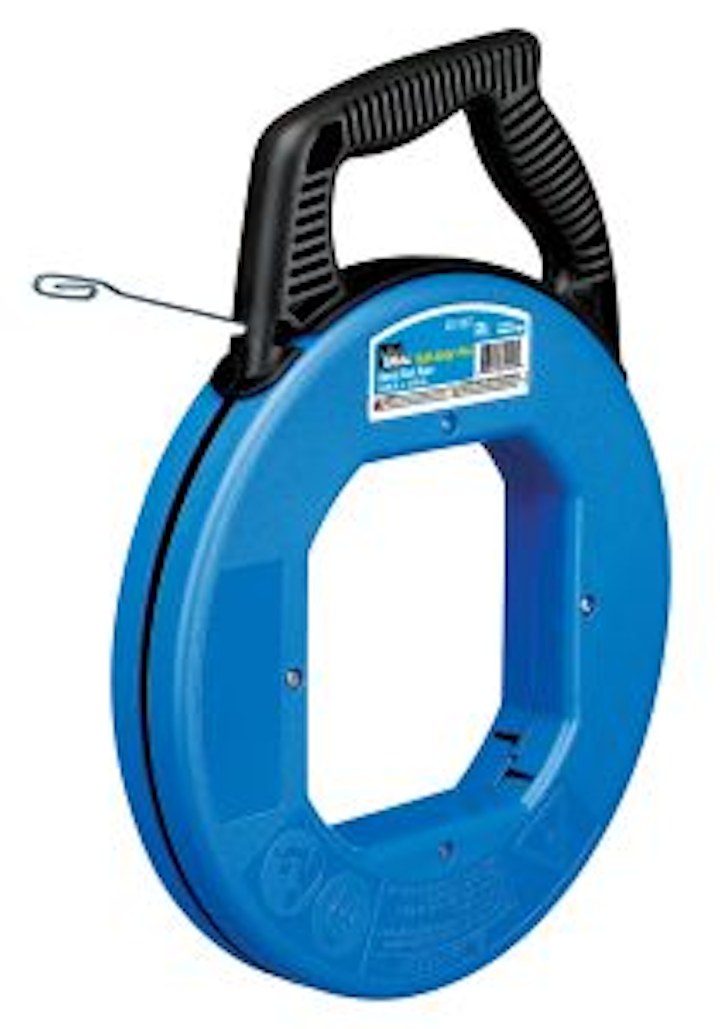 IDEAL Industries announces two major upgrade options for its Tuff-Grip PRO fish tape. First, the Tuff-Grip PRO is now available with laser-etched versions of IDEAL blued steel and stainless steel tapes. Both tapes can be purchased separately as replacement tapes or bought pre-installed within a new IDEAL Tuff-Grip PRO. Permanent, laser-etched, 1-foot increments enable electricians to accurately and instantly measure conduit length, always letting the user know how much tape they have left to payout. Measurements are etched into the tape so they will never rub off with wear.

Secondly, contractors can now upgrade their Tuff-Grip PRO with Speed-Grip, a new vertical grip that achieves a faster payout and rewind than traditional handle designs. Ergonomically engineered to put less strain on the wrist, Speed-Grip also has a large hand opening for use with bulky gloves, like the original Tuff-Grip handle.

Tuff-Grip PRO Fish Tapes easily handle multiple bends, elbows and plane changes without hanging up or deforming within the conduit.

IDEAL Industries Inc.