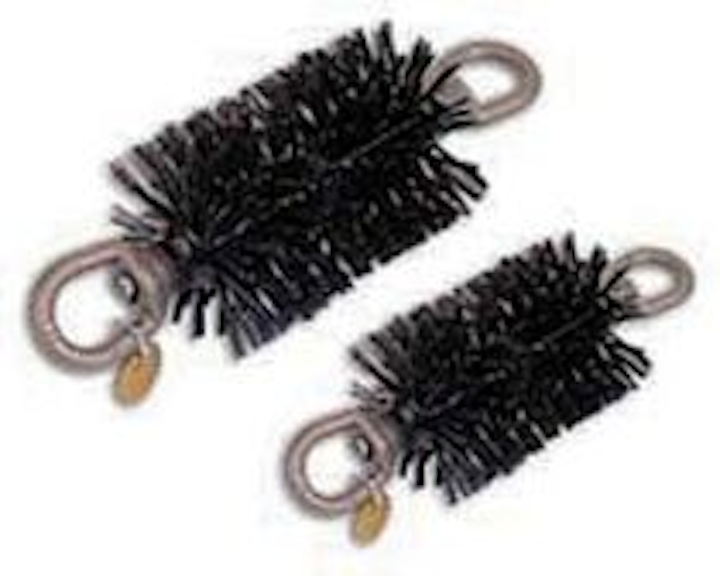 General Machine Products' new Heavy Duty Stiff Spine Conduit Cleaners have been added to their complete line of underground cable placement tools and equipment. The conduit cleaners are the perfect tool for removing the toughest obstructions easily, such as dirt, ash, sand, oxides and debris, from utility conduits. These conduit cleaners are constructed with hundreds of resilient, oil-tempered spring steel bristles that can handle any cleaning job without damaging the conduit's surface.

The conduit cleaners are offered in sizes that range from 2 inch to 6 inch in diameter (50 to 153 mm) and 4 inch to 5.25 inch in length (102 to 134 mm), making them useful in a variety of utility conduit cleaning applications. Their durable construction provides a workload capacity of up to 1,250 lbs (567 kg). The conduit cleaners come with pulling eyes conveniently located on either end for pulling line attachment–making cleaning fast and easy in either direction.

General Machine Products Co. Inc.