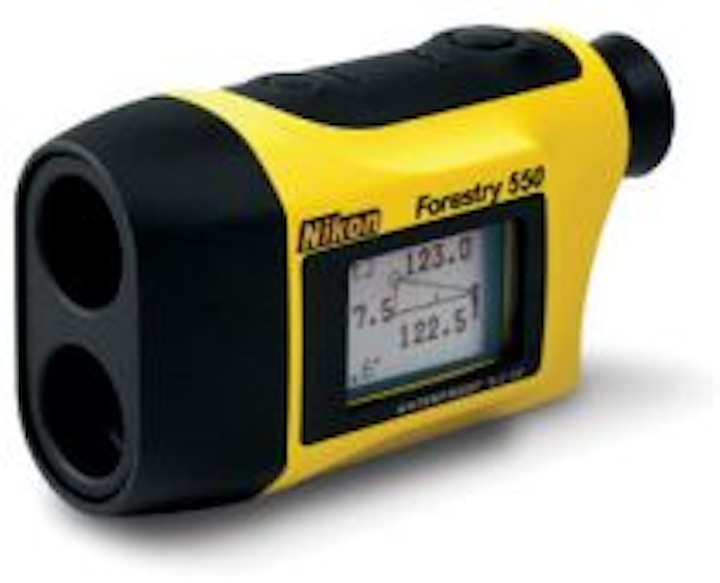 Obtain reliable range and height measurements with the Nikon Forestry 550 laser rangefinder/hypsometer. Affordable and rugged, it provides accurate range, height and angle measurements. First Target Priority Mode allows you to range small objects and obtain an instant reading. Distant Target Priority Mode displays the range to the farthest target among the targets measured.

This precision rangefinder/hypsometer is waterproof, features 6x magnification, and provides several measurement readout options including actual distance, angle compensated distance (horizontal distance), angle (degrees) and height. Results are displayed in yards, meters or feet. An internal display and an external LCD display make reading the measurement data easy.

Forestry Suppliers Inc. is a worldwide supplier and distributor of general-use and specialty products and equipment for the forestry, arboricultural, landscaping, environmental, aquacultural, wildlife management, education and engineering markets.

Forestry Suppliers Inc.