Test Equipment: SF6 Gas Leak Detector Reduces Potential Utility Equipment Damage
Fluke Ti450 SF6 Gas Leak Detector combines a high-quality infrared camera with an SF6 leak detector that visually pinpoints the location ofSF6 leaks without shutting down equipment
Aug 8th, 2017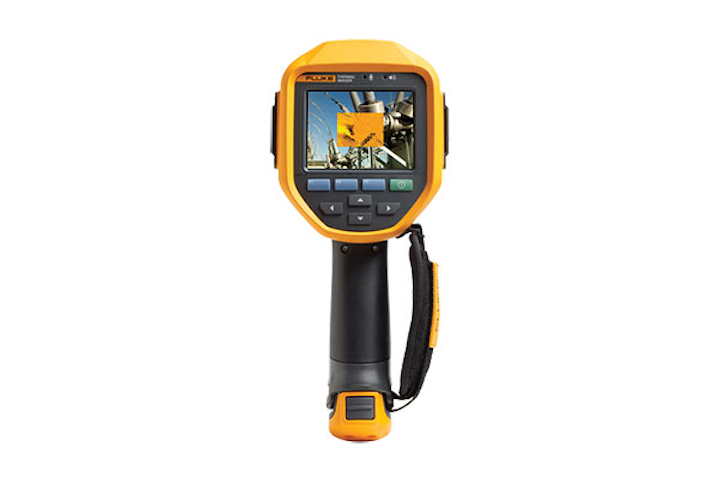 Identifying leaks of sulfur hexafluoride (SF6), which is used as an electrical insulator in extremely high-voltage utilities applications, generally requires the purchase or rental of an expensive gas detector or hiring an outside consultant. The alternatives are shutting down equipment and using a sniffer, which after some time, can determine only the approximate area of the leak, or coating the entire equipment in soapy water and inspect, which is extremely time consuming and also requires the equipment to be powered down.

The new Fluke Ti450 SF6 Gas Leak Detector combines a high-quality infrared camera with an SF6 leak detector that visually pinpoints the location ofSF6 leaks without shutting down equipment. The Ti450 SF6 allows utility crews to include it as a normal part of their maintenance routine, allowing them to conduct both infrared and gas inspections whenever and wherever necessary. It eliminates the need to wait for special annual or bi-annual leak inspections—and the corresponding expensive equipment rentals or contractors—so maintenance work can be done as required, reducing potential equipment damage.

The pistol-grip Ti450 SF6 makes diagnoses of issues point-and-shoot convenient, even in hard to reach or high overhead locations. With the Ti450 SF6, technicians can monitor leaks more frequently, allowing maintenance to be scheduled at a convenient time without unplanned downtime. The leak detector can also be used to quickly verify that the repair was fixed.
For more information about Fluke or other products, click here to go to Utility Products' website.