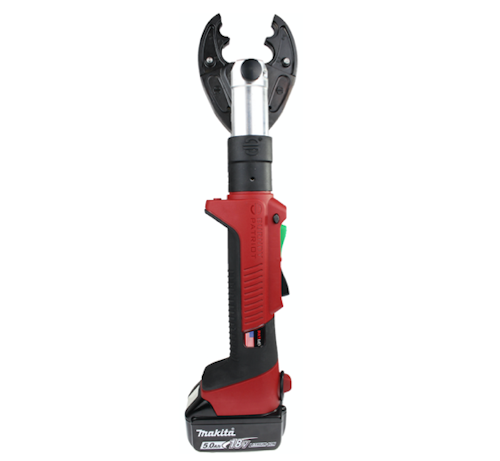 Utility tools: BURNDY, a manufacturer and provider of compression connector solutions to the industrial, energy, construction, telecommunications, petrochemical, data center and transportation industries, introduces the newly redesigned BURNDY PATRIOT IN-LINE series of tools to meet the growing market need for a smaller, lighter and more ergonomic IN-LINE tool platform.
The PATMD-LW series weighs 6.7 lbs. and is 18.70 in. in height. This represents a 14 percent reduction in weight and an 11 percent overall length reduction compared to the current PATMD series—offering ergonomics and comfort. Newly redesigned, robust jaws featuring proprietary locking tabs and a spring release pin simplify the jaw change out process—an added layer of safety, as the jaws stay retained in the tool when the release pin is activated. The crimp jaws accept standard BURNDY "W" and "X" style crimping dies.

Features include an enhanced safety trigger lock to avoid accidental actuation, perfect balance to reduce strain—preventing fatigue and injury—and now includes an integrated LED light to assist in dimly lit areas.

The PATMD-LW is powered by Makita Li-ion batteries for long-lasting power and will accept multiple Makita battery platforms (2.0Ah through 5.0Ah). It will be offered with a choice of either 3.0Ah or 5.0Ah batteries.
For more information about BURNDY or other products, click here to go to Utility Products' website. Or visit our Industry News and Equipment Showcase e-newsletters.