Aerial lift equipment includes telehandlers, boom lifts, scissor lifts
Utility equipment: Pettibone announces Highlift Equipment as new Ohio dealer.
Sep 1st, 2017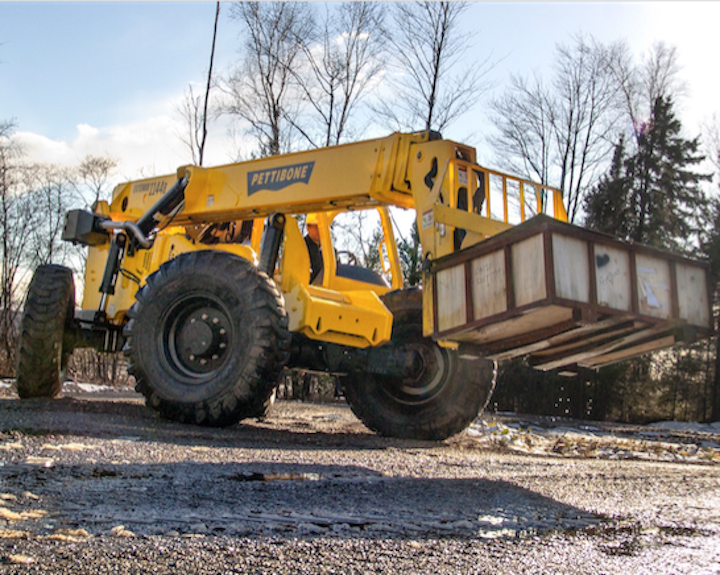 Aerial lift equipment: Pettibone/Traverse Lift LLC announces the addition of Highlift Equipment to its dealer network. Highlift will carry Pettibone telehandlers for the state of Ohio at its three affiliated locations in Cincinnati, Canton and Sunbury (Columbus).
Originally founded in 1968, Highlift offers a wide variety of aerial lift equipment, including telehandlers, boom lifts, and scissor lifts. The company is strong in both end user sales and equipment rentals, while placing extra emphasis on its ability to provide outstanding service.
"We're very excited to welcome Highlift Equipment to the Pettibone team," said Alecia McKay-Jones, dealer development manager for Pettibone. "They have a tremendous reputation as a high-quality supplier and service provider, and we look forward to them making a strong push with our Extendo product line."
"We've gotten off to a great start with Pettibone already," said Steve Oyster, president of Highlift Equipment. "We want to solidify Pettibone's presence across Ohio and really go after the market here. Pettibone has been very supportive, and it's obvious we share common goals and are really striving toward future success together."
Pettibone/Traverse Lift, LLC is part of the Pettibone, LLC Heavy Equipment Group. Founded in 1881, Pettibone has been recognized as the industry leader in material handling equipment since the company revolutionized the industry with the first forward-reaching, rough-terrain machines in the 1940s.
For more information about Pettibone/Traverse Lift or other products, click here to go to Utility Products' website. Or visit our Industry News and Equipment Showcase e-newsletters.