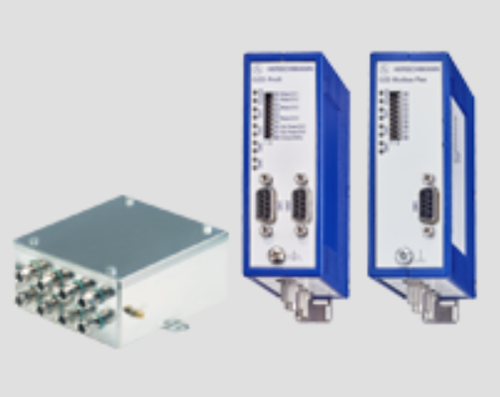 Energy management: Belden Inc., a provider of signal transmission solutions for mission-critical applications, has released two new fiber optic repeaters – the OZD Genius G12 and OZD Modbus Plus G12. These robust devices help industrial applications leverage fiber optic cables to achieve the reliable, high-performing connectivity required by the Industrial Internet of Things (IIoT).
"As systems become more automated and decentralized, fiber optic cables can offer significant advantages over traditional copper cabling. Whether it's lower installation costs or reliable data transmission over long distances, these benefits are compelling reasons to migrate quickly to fiber," said Rolf-Dieter Sommer, product manager at Belden. "Our new fiber optic repeaters are ruggedized and robust, giving customers an immediate path to get more value from their investment in fiber optic technology."
The OZD Genius G12 and OZD Modbus Plus G12 repeaters are designed for mission-critical and harsh industrial environments, such as manufacturing, transportation and traffic control systems, water and wastewater treatment plants and power generation facilities.

For Modbus Plus and Genius Bus networks, these devices can:
• Offer increased value by expanding the range of data transmission (up to 22,000m)
• Be used with all kinds of fiber optic cables (vendor agnostic)
• Support data transmission rates of up to 1 Mbit/s with seamless redundancy against fiber breaks
• Lower the risk of damage and downtime in harsh conditions, including corrosive gases and electromagnetic interference (EMI).

"As the IIoT expands, the ability to extend the reach of the network becomes increasingly important and these devices give engineers and integrators an efficient and elegant way to achieve that objective," adds Sommer.
As an early innovator in industrial Ethernet, Belden knows industrial IT and delivers the next generation of industrial networking solutions, including wired, wireless and embedded products. With its global brands – Hirschmann, GarrettCom and Tofino Security – Belden helps companies minimize downtime and take advantage of the real-time data access and control made possible by the Industrial Internet of Things (IIoT). Through a seamless, secure and scalable industrial Ethernet infrastructure, companies are equipped to revolutionize their operations and achieve improved efficiency, productivity and agility.

About Belden
Belden Inc., a global leader in high-quality, end-to-end signal transmission solutions, delivers a comprehensive product portfolio designed to meet the mission-critical network infrastructure needs of industrial, enterprise and broadcast markets. With innovative solutions targeted at reliable and secure transmission of rapidly growing amounts of data, audio and video needed for today's applications, Belden is at the center of the global transformation to a connected world. Founded in 1902, the company is headquartered in St. Louis, Mo. and has manufacturing capabilities in North and South America, Europe and Asia.
For more information about Belden or other products, click here to go to Utility Products' website. Or visit our Industry News and Equipment Showcase e-newsletters.