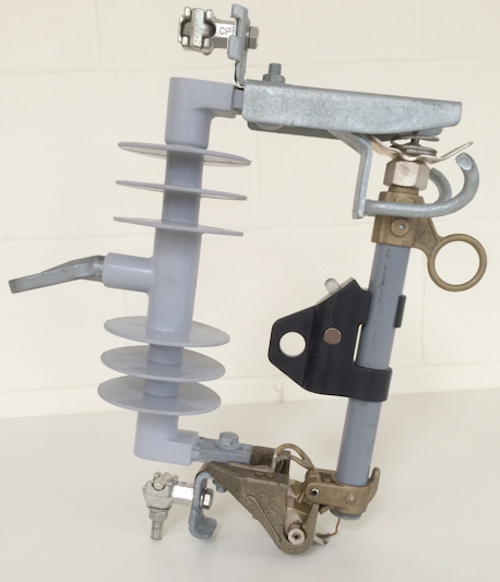 Safety equipment: Telescada announces the development and production release of the FireFly FCI™ – Fuse Cutout Indicator. The FireFly™ makes finding a dropped fuse cutout quick and easy. When the fuse blows and the cutout drops to the inverted position, the FireFly™ activates a flashing high intensity Red LED. The fuse can be seen up to a mile away at night so line crews can keep their eyes safely on the road while searching for the fuse. No more hunting with a spotlight.
The FireFly™ electronics are encapsulated in UV stable moisture resistant epoxy. The FireFly's™ internal lithium ion battery will last up to 20 years in both hot and cold environments. The FireFly's™ novel clip design permits installation of the FireFly™ on an installed fuse with a shotgun hotstick.
Telescada designs and manufactures remote monitoring and control hardware and SCADA software for electric transmission & distribution applications.
For more information about Telescada or other products, click here to go to Utility Products' website. Or visit our Industry News and Equipment Showcase e-newsletters.