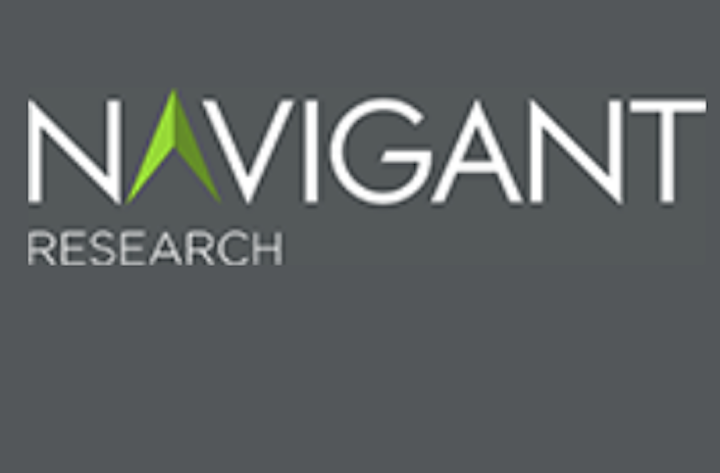 Energy management: A new report from Navigant Research examines potential use cases for blockchain in transactive energy (TE) systems within the distribution grid. TE is a two-way grid management approach that ensures the proper functioning of power networks that have large amounts of distributed energy resources (DER) and allows DER owners to earn a commensurate return on their investments. Blockchain, a technology that supports decentralized transaction types, has emerged as a potential technology to underpin a TE platform in the utility industry.
"Are TE and blockchain an appropriate match in practice? There is no simple answer to that question because of the many different blockchain applications and TE programs," says Stuart Ravens, principal research analyst with Navigant Research. "We do know that blockchain's distributed ledger has many advantages over centralized databases."
Blockchain, as part of a TE platform, could help mitigate the costs of dealing with the issues caused by distributed and intermittent generation, including power quality, equipment reliability, and network balancing. Historically, the costs for these issues have been borne by the utility customer base, leading to complaints that traditional customers are unfairly burdened for the benefits enjoyed by DER owners.
The report, Blockchain for Transactive Energy Platforms, discusses potential blockchain use cases in TE systems. The study discusses the diversity of scenarios, application goals, and flavors of blockchain applications and TE programs. It also examines the requirements for TE, what blockchain brings to the TE table and provides recommendations for potential developers of TE solutions employing blockchain technology.
About Navigant Research
Navigant Research, the dedicated research arm of Navigant, provides market research and benchmarking services for rapidly changing and often highly regulated industries. In the energy sector, Navigant Research focuses on in-depth analysis and reporting about global clean technology markets. The team's research methodology combines supply-side industry analysis, end-user primary research and demand assessment, and deep examination of technology trends to provide a comprehensive view of the Energy Technologies, Utility Transformations, Transportation Efficiencies, and Buildings Innovations sectors.
About Navigant
Navigant Consulting, Inc. is a specialized, global professional services firm that helps clients take control of their future. Navigant's professionals apply deep industry knowledge, substantive technical expertise, and an enterprising approach to help clients build, manage and/or protect their business interests. With a focus on markets and clients facing transformational change and significant regulatory or legal pressures, the Firm primarily serves clients in the healthcare, energy and financial services industries. Across a range of advisory, consulting, outsourcing, and technology/analytics services, Navigant's practitioners bring sharp insight that pinpoints opportunities and delivers powerful results.
For more information about Navigant Research or other products, click here to go to Utility Products' website.