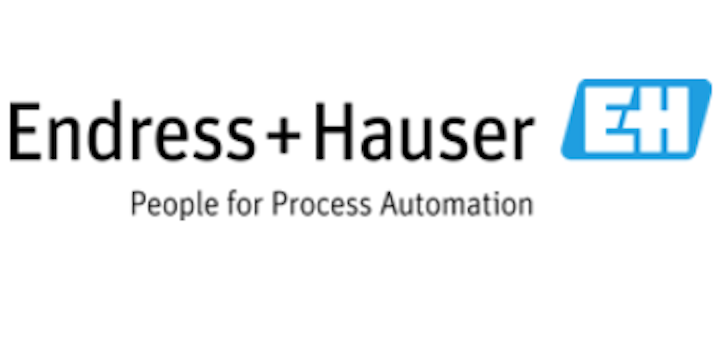 Endress+Hauser announces it will provide training to military veterans on process instrumentation, as part of the 12-week Academy of Advanced Manufacturing (AAM) program offered by Rockwell Automation and ManpowerGroup. Professionals from Endress+Hauser will be teaching process instrumentation as part of the larger AAM curriculum starting in January 2018, and being offered at no cost to veterans.
"We are very excited to be collaborating with Rockwell Automation on this project. Our customers continue to tell us they have difficulty finding skilled workers to fill the many open positions that are created by the large number of personnel retiring from the workforce," said Jerry Spindler, customer and field service training manager, Endress+Hauser. "We are proud to be involved in helping to solve this skills shortage by providing quality training on our instrumentation. With the training classes, we not only get to help our customers, we are helping those who have served our country."
The technical curriculum being taught by Endress+Hauser will offer in-depth training on technology and instrumentation for monitoring and managing temperature, flow and pressure for machinery and equipment in industrial process industries. Endress+Hauser will lend its time and expertise in process instrumentation to help train military veterans for careers in advanced manufacturing, while enhancing the technical talent pool and helping to bridge the skills gap that exists globally.
"We are pleased that Endress+Hauser is part of the ranks of the AAM, and are bringing their instrumentation and process automation expertise to the program," stated Joe Allie, business manager, global competency, Rockwell Automation.
According to a white paper published by ManpowerGroup, more than 21 million military veterans live in the United States and more than a quarter of a million service members are discharged every year. That number represents one of the largest sources of highly-skilled and loyal talent in the country.
Over the next decade, the United States manufacturing sector is estimated to produce up to 3.5 million highly-skilled, technology-based jobs. Nearly 2.5 million manufacturing workers will be retiring by 2025. With the skill shortages in the U.S. this leaves up to 2 million manufacturing positions unfilled and forecasts a major challenge that needs to be addressed with a solution. The AAM program is aimed at reducing these potential future challenges.
About Rockwell Automation
Rockwell Automation Inc. (NYSE: ROK), the world's largest company dedicated to industrial automation and information, makes its customers more productive and the world more sustainable. Headquartered in Milwaukee, Wis., Rockwell Automation employs approximately 22,000 people serving customers in more than 80 countries.

About Endress+Hauser
Endress+Hauser is a global leader in measurement instrumentation, services and solutions for industrial process engineering. Endress+Hauser provides sensors, instruments, systems and services for level, flow, pressure and temperature measurement as well as analytics and data acquisition. We work closely with the power & energy, renewable energies, chemical, petrochemical, food & beverage, oil & gas, water & wastewater, life science, primaries & metal, renewable energies, pulp & paper and shipbuilding industries. Endress+Hauser supports its customers in optimizing their processes in terms of reliability, safety, economic efficiency and environmental impact. The Group employs 13,000 personnel worldwide and generated more than 2.2 billion dollars in 2016.
For more information about Endress+Hauser or other products, click here to go to Utility Products' website.