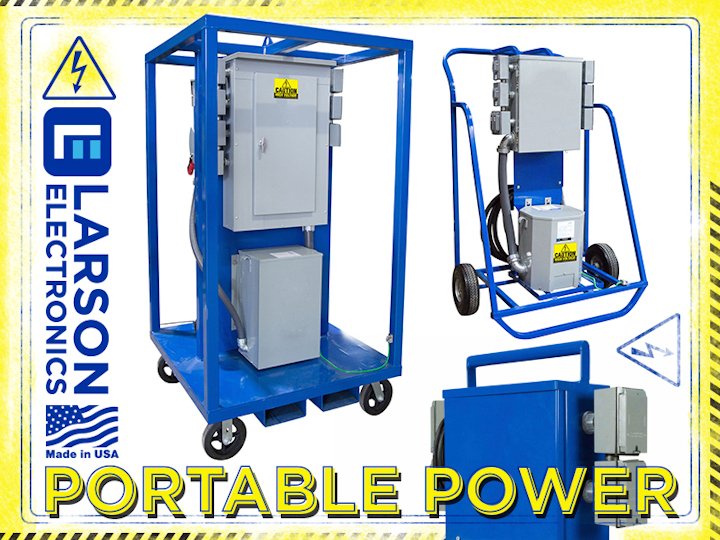 Portable power distribution systems are one of the best pieces of equipment you can invest in if you operate at a remote or temporary location. Larson Electronics' portable power distribution substations and panels with KVA transformers enable operators to power a variety of devices from multiple receptacles. Converting power from a generator makes these transformers ideal for work trailers, events, maintenance jobs and other temporary work.
We offer power distribution panels with KVA transformers from 7.5 KVA and below, all the way up to 150 KVA and greater - supplying a system for any sized application. Portability features increase the value of our systems further.
Our systems offer a variety of features including:
• Upright dolly carts for easy movement around the work area.
• Cubic frames with smooth-rolling to move larger units.
• Skid pockets allowing forklifts to pick up and move the units where needed.
• Pick eyes for cranes, jibs, and other hoisting equipment to easily pick up the equipment-- great for locations with no room to roll units around effectively.
Flexibility to move these power distributors around the job site with little hassle makes daily operation more efficient.
We have several pre-configured substations but can build specialized units to customer specifications.
For more information about Larson Electronics or other products, click here to go to Utility Products' website.