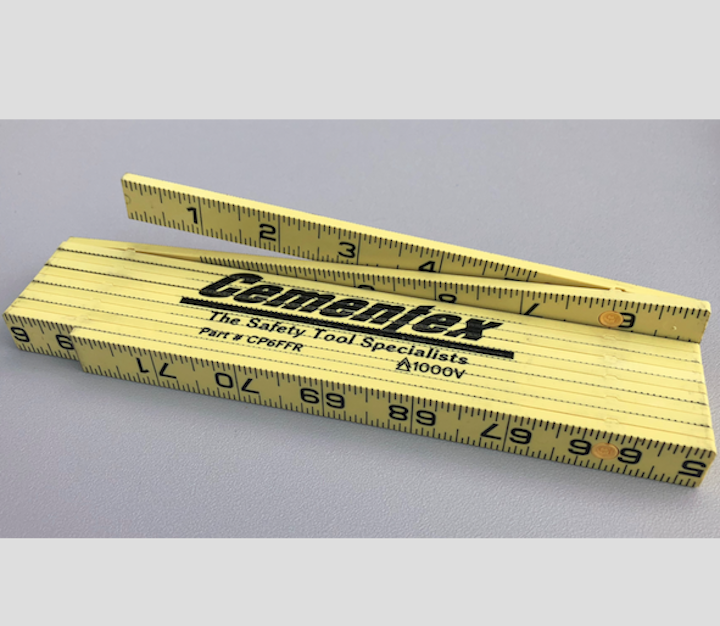 Utility tools: Cementex, the safety tool specialists, announces the availability of fully non-conductive fiberglass measuring tools. Available are a 33-foot measuring tape and a 6-foot measuring stick. These 100 percent non-conductive measuring tools completely eliminate the potential for one of the most common causes of arc flash and contact with energized conductors – inadvertent contact with metal measuring tools.
Because they are fiberglass and not wood, these measuring tools are not affected by environmental changes – even if they get wet, they will not change shape.
About Cementex
Cementex is the innovative, industry-leading supplier of safety hand tools. As the only double-insulated hand tool supplier that controls the entire manufacturing process from insulation through testing, Cementex has an unparalleled commitment to quality and user safety. With constant innovation in response to customer needs, Cementex is on the cutting-edge of both custom and turn-key engineered insulated tools. The design-driven company is continually innovating while remaining committed to producing only the highest quality safety-based products. For all of your safety equipment needs, including tools, personal protective equipment, and more, turn to the experts at Cementex.
For more information about Cementex or other products, click here to go to Utility Products' website.