Tools & Supplies: Pulling equipment
Eagle Line Tools' Stringing System.
Dec 10th, 2018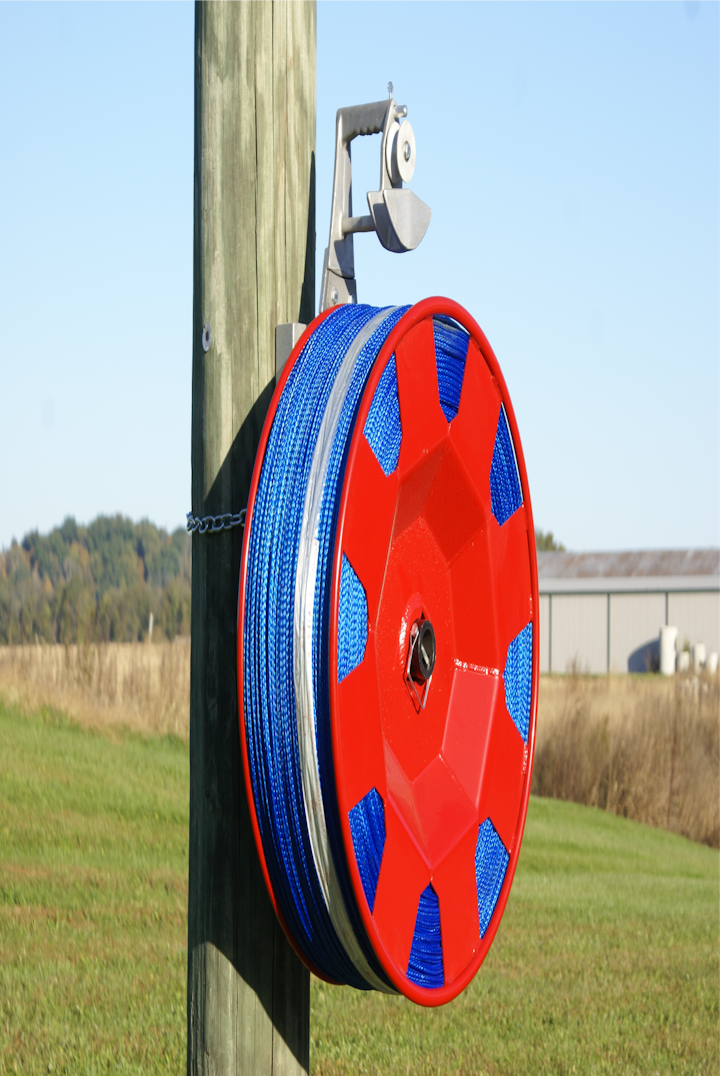 The Stringing System from Eagle Line Tools is a pilot line system for installing pulling lines for distribution work. It can be installed on wood or non-wood poles.
The braking system allows for continued tension on the pilot line during installation. Durable steel reels are available in 3000 ft. and 6000 ft. of 5/16" rope, and 12 strand pilot line in multiple colors. Extension axle available. All parts are interchangeable with another popular brand.