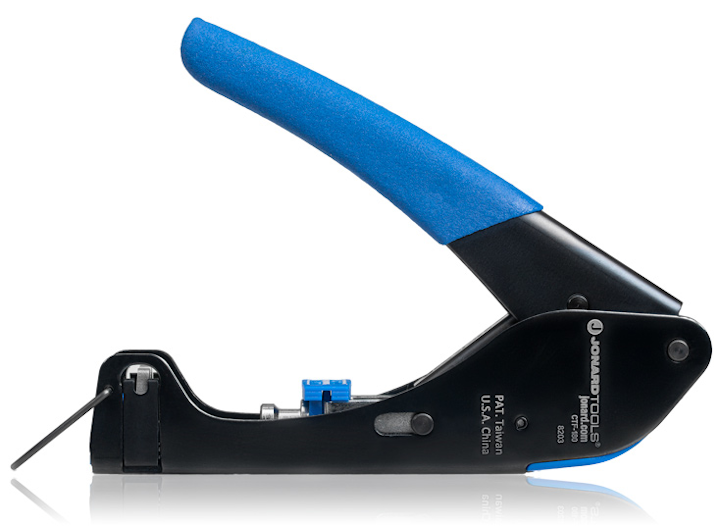 Utility tools: The Jonard Tools compression tool line has a new addition, designed with additional features to make your life easier.
CTF-180 360 Degree Compression Tool for RG59/6. This is a fixed compression tool with reversible plunger and 360 degree F connector support for use with most short and long F connectors. It works on F connectors for RG59 and RG6 cables. The tool is solid steel construction, protected with a black oxide finish, spring loaded and fitted with blue cushioned grips making this tool rugged yet comfortable to use.
Jonard Tools is also introducing a companion to the CTF-180. We've created a new kit, the TK-78 Coax Tool Kit with the 360 degree compression tool. This is a CATV technician's service kit designed for repair and maintenance of CATV cable networks.
Our third new product is theFT-2075 Outer Conductor Flaring Tool. It is designed to flare the outer conductor on Eupen7168, A7168 and CommScope CA519 75 ohm corrugated copper cable. The handle is sized to make gripping and flaring easier and more comfortable, and flaring feature has a black oxide finish.
For more information about Jonard Tools or other products, click here to go to Utility Products' website.