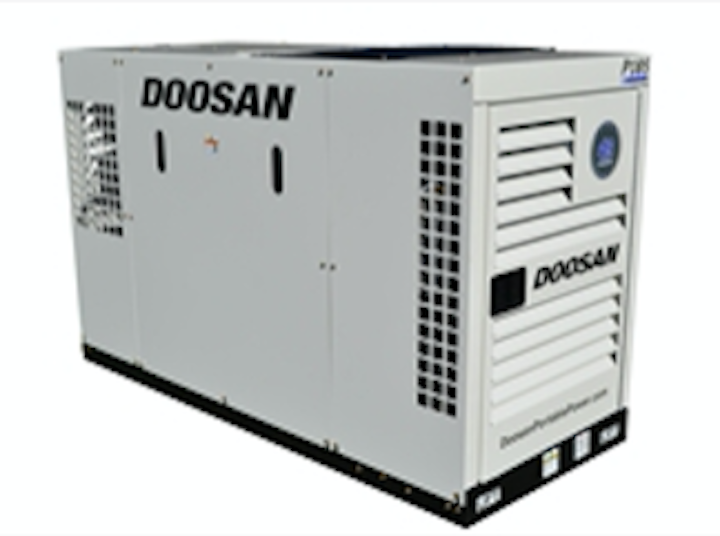 Air compressors and more: Doosan Portable Power recently named Six & Mango Equipment, LLP as an authorized dealer of Doosan Portable Power products. The company will distribute Doosan generators, air compressors, light towers and light compaction equipment to customers in the greater Dallas/Fort Worth metro area and northern suburbs.
Six & Mango Equipment owners, David Six and Jim Mango, have more than 50 years of combined experience in the Texas equipment market. The locally owned and operated company has been serving the construction and agriculture equipment industry for nearly 20 years. Six & Mango Equipment operates three store locations in Grand Prairie, Frisco and Sherman, Texas.
In addition to quality equipment and excellent customer service, the Six & Mango Equipment trained service team provides routine service and preventive maintenance, making the authorized dealer a one-stop shop for portable power equipment needs.
"Six & Mango Equipment is backed by a half-century of experience and truly understands the equipment needs of its customers. We're proud to welcome such a well-respected dealer into our network," said Mark Seeland, district manager, Doosan Portable Power.
Doosan Portable Power has an extensive dealer network with more than 350 dealer locations in North America, offering the equipment, service and support needed to get the job done. Doosan Portable Power is committed to customers and distribution partners who expect world-class products, service and support every day.
For more information about Doosan Portable Power or other products, click here to go to Utility Products' website.