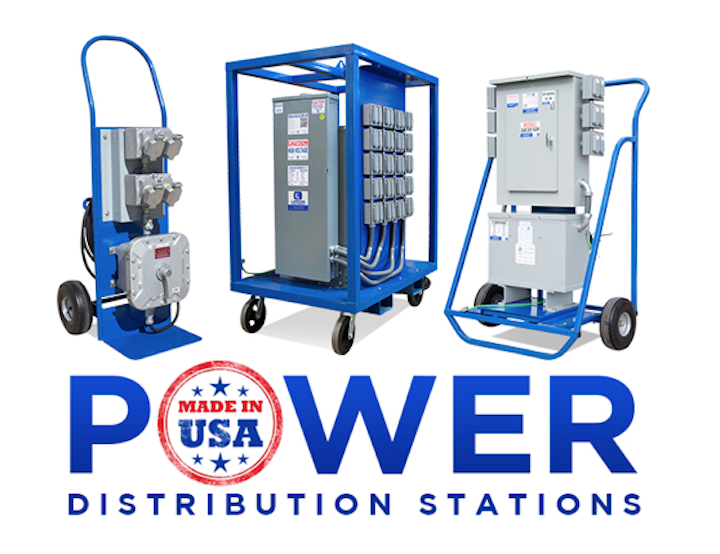 Temporary power distribution substations and portable power distribution panels are used to convert one type of voltage to another type of voltage, while enabling operators to power a variety of devices from multiple receptacles. Larson Electronics' portable power distribution substations consist of a power line feed, load center with breakers, transformer and outlets. Operators use these portable substations to convert power from a utility or generator set to voltages and outlets necessary to support multiple appliances. Applications include plant maintenance, events, remote work areas, work trailers, etc.
Many times, however, these temporary power distribution substations are built to customer specifications. Customer requirements include the source and voltage of existing power, number or outlets and desired voltage and amp ratings of those outlets. We use Cutler Hammer, Acme, Square D, Appleton and Crouse Hinds components. Customers also define the type of chassis materials (steel, aluminum, galvanized), format (cart style, skid mount, etc.) and other relevant application information. Our temporary power distribution substation and portable electrical distribution systems can be UL 1640 certified if required.
For more information about Larson Electronics or other products, click here to go to Utility Products' website.