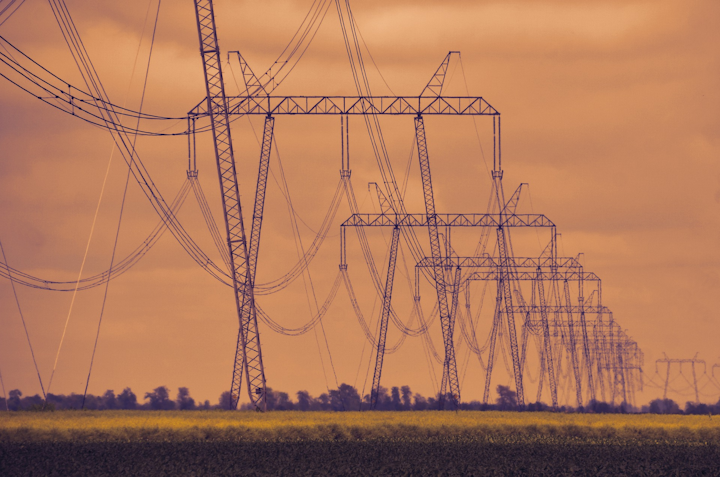 Pixabay
The total primary energy consumption in the U.S. was recorded at 101.3 quadrillion Btu in 2018 and is expected to witness consistent growth over the years, owing to the surging penetration of data centers and large communication base stations across the region. High-voltage cables allow power transmission at high voltages to meet business demand and with proper insulation and conductors, are also suitable for deployment underground and underwater.
The rapid rate of infrastructural development in emerging nations across Asia-Pacific is driving the need to set up robust electrical connectivity and transmission solutions, propelling high voltage (HV) cables deployment. Global Market Insights, Inc., has projected that global HV cables market size will reach over USD 29 billion by 2025, driven by consistent demand from utility and industrial applications.
Increasing FDI inflow in countries like China, Japan, India and Singapore is supporting the expansion of industrial and commercial sectors. According to the United Nations Conference on Trade and Development (UNCTAD), in 2018 the FDI in Asia's developing countries rose by 3.9% amounting to USD 512 billion.
Role of HV Cables in the Expanding Utility Sector
Utility sector is growing to meet the increasing demand for electricity from the constantly rising population across the world. Power is one of the most significant components of infrastructure which is crucial for the welfare and economic growth of a country. The power sector in emerging economies is undergoing a significant change due to the increasing establishment of manufacturing units, commercial establishments, retail brands and residential townships.
Due to the relatively cheaper cost of labor and raw materials, many foreign companies are establishing their base in countries like India, Malaysia and China. As of May 2019, the total installed capacity of power stations across India stood at 356.82 Gigawatt (GW).
Reportedly, earnings across the utility firms in South and Southeast Asian nations is estimated to witness a growth by 4% from 2018 to 2020 due to higher prices of commodities, economic growth and infrastructural development supported by the governments. The upsurge in utility revenue will complement high voltage cables industry trends in the near future.  
Several players in the utility industry are adapting to the changing requirements of the customers. For instance, developing mobile apps to give consumers control over their use of energy, receive outage alerts and monitor their electricity bills. Growing need for inexpensive, reliable and continuous energy solutions is leading to the use of overhead, underground and submarine cable technologies to meet the power needs in the most suitable and effective manner.
Consistent Use of Overhead High Voltage Cables
Overhead transmission systems are preferred to facilitate electricity lines across vast distances. Many HVDC systems use overhead cable lines due to extremely high-power transmission capabilities over long distances at a relatively cheaper cost. Moreover, any faults or damage in overhead lines can easily be located and fixed immediately. Extension on overhead lines can easily be done through various techniques.  
The New York State Public Service Commission has approved a project of the New York Power Authority (NYPA) in 2019 to rebuild its existing 230-kV overhead transmission lines infrastructure. The line extends nearly 86 miles. The project would support the growing supply of hydro-power and other renewable energy in Upstate New York as well as Canada.
Expanding utility sector in Middle East and Africa is continuously driving the need for HV cables to cater to a growing economy. The Egyptian Electricity Transmission Company is completing a 170 km long double circuit transmission line project for the Toshky transmission plant, which holds the capacity of 220/66 kV and the amount of electricity to be transmitted is estimated at 400 megawatts.
Demand for Underground Cable Infrastructure
The refurbishment of the electrical structure requires companies to resort to advanced cable systems. Underground high voltage cables have gained widespread adoption across the globe since they have relatively smaller voltage drops, low maintenance cost and low chances of developing faults.
They are used for power applications in places where it is dangerous, difficult or impractical to use overhead lines. Underground HV cables are commonly used in densely populated areas, factories and in disaster-prone regions, often hit by earthquakes or cyclones. They are safe and minimize incidences of electrocution.
In a bid to enhance the reliability of electricity service to Ocracoke Island located in North Carolina, the Cape Hatteras National Seashore has issued a permit for a project to the Tideland Electric Membership Corporation. The project aims at replacing the 1.75 miles long overhead line with an underground cable. Similar undertakings to replace or refurbish aging and inefficient power lines across the world will bolster HV cables demand and production.
Deployment of Renewable Sources of Energy
Growing environmental concerns due to the increase in carbon emission levels is driving utilities and corporations to use sustainable forms of energy. Government and other entities are levying strict measures to control the levels of carbon footprint. In 2017, electricity accounted for 28% of the total GHG emissions in the U.S.
The Ministry of New and Renewable Energy, Government of India established the National Solar Mission on the 11th of January 2010 and aims at deploying over 20,000 MW of grid-connected solar power by the end of 2022. Additionally, it also aims at reducing the overall cost associated with solar power generation and enhancing the domestic production of critical raw materials.
The surging deployment of grid-connected renewable infrastructure will fuel the demand for technologically efficient circuitry components to sustain the fluctuating frequency integration. Combining renewable systems with micro-grid networks will create increased need to deploy HV cables. Power supply is often subject to volatility in frequency and varying wavelengths, requiring a robust and effective circuit monitoring control. 
Sustainability Targets to Achieved in the EU
Europe has witnessed a considerable shift towards the adoption of energy-efficient power generation and transmission systems. The Energy Efficiency Directive in the EU established a binding rule that focused on helping the region reach its 20% energy efficiency target by 2020.
As per the measures, the overall EU energy consumption must not be more than 1,483 million tons of oil equivalent. Proliferating need to restore and restructure the infrastructure is fueling the need to adopt a reliable and long-lasting power system.
The region aims at increasing the connectivity between national power grids for meeting the demand and supply of electricity, reducing power outages, as well as counter shortages and fluctuating prices. The EU has established various targets such as a 15% transmission capability for every individual national power grid by the end of 2030. Approximately 44,700 km of refurbished or new power lines across the region will be set up to achieve the same.
High voltage cables market trends are primarily driven by the need to establish a strong electricity infrastructure and integrate sustainable power generation within national grids. With growing use of water resources and expansion of other renewable energy sectors, the need for high voltage cables is gradually rising to support a systematic, safer and economic mode of power transmission.
Today, companies and utility suppliers from both developed and developing economies are producing and adopting these cables realizing the fast-paced growth in the demand for power devices and high-performance T&D components.