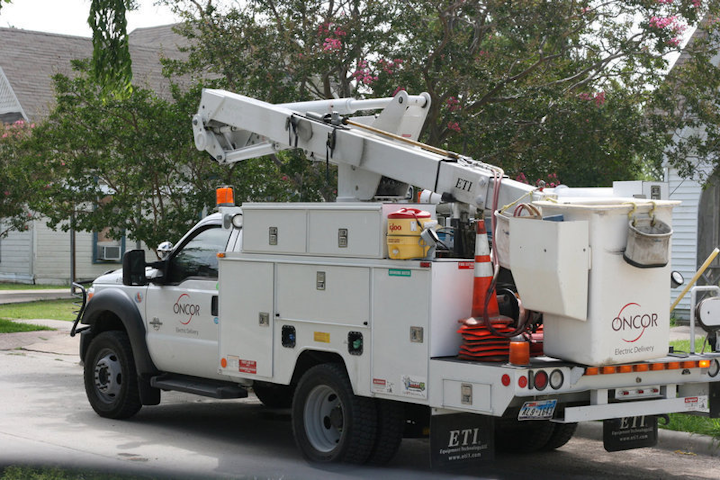 The largest electric transmission and distribution system in Texas could belong to the historically oil-focused Hunt family if utility regulators and federal bankruptcy court approve the proposed merger.
Hunt Consolidated and its partners have offered to buy Oncor Electric Delivery from parent Energy Future Holdings (EFH) as part of the latter's Chapter 11 bankruptcy proceeding. Oncor delivers power to more than 3 million homes and operates about 119,000 miles of transmission and distribution (T&D) lines.
Various new reports have estimated the value of the deal at nearly $20 billion. The Hunt consortium that proposed the buyout includes Anchorage Capital Group, Arrowgrass Capital Partners, Avenue Capital Group, BlackRock, Centerbridge Partners, GSO and the Teacher Retirement System of Texas.
"We are pleased and honored that EFH has selected our consortium's proposal as its solution, said Hunter L. Hunt, chief executive officer of Hunt Consolidated Energy, in a statement. The filing is a "significant step forward in helping to ensure that Oncor has the resources and Texas-based management required to continue meeting the needs of its customers and its communities," Hunt added. "In coordination with existing Oncor management, we now begin the process of working closely with the (Public Utility Commission of Texas) and other stakeholders to have our proposal thoroughly reviewed, and to receive the necessary regulatory approvals."
The Chapter 11 plan filed by EFH will deliver those merchant energy assets in a tax-free spinoff to satisfy about $25 billion worth of first-lien claims. Other allowed claims against EFH will be paid in cash, according to the company press release.
EFH was known as TXU when a group led by legendary private equity firm KKR & Co. and Texas Pacific acquired it for $45 billion in 2007. The deal was the largest leveraged buyout in U.S. history, eclipsing the KKR acquisition of health-care giant HCA earlier that year. Previously, KKR's $31 billion leveraged buyout of RJR Nabisco was made famous in the book, "Barbarians at the Gate."
The deal saddled TXU-Energy Future with billions in debt. The Chapter 11 deal also likely wipes out KKR's investment in the company.
The Oncor acquisition will need ultimate approval from the Public Utility Commission of Texas, federal regulators, the Internal Revenue Service and the U.S. bankruptcy court.
Oncor's system serves from the Texas-southern Oklahoma border through Dallas-Ft. Worth south to Waco and east to Tyler. The company operates another service area in west Texas including the Midland-Odessa region.
Under the bankruptcy agreement, if approved, EFH will be restructured into a Real Estate Investment Trust and continue to own the T&D assets currently owned by Oncor.
Oncor will keep its name and remain headquartered in Dallas.
Privately held Hunt Consolidated originated as an oil company owned by H.L. Hunt in the 1930s. The Hunts since have branched out into extensive real estate holdings, diversified energy and electric power transmission holdings.