VIDEO: James River power line case goes to Virginia Supreme Court
The utility wants to construct 17 towers across several miles of the James River
Jan 7th, 2015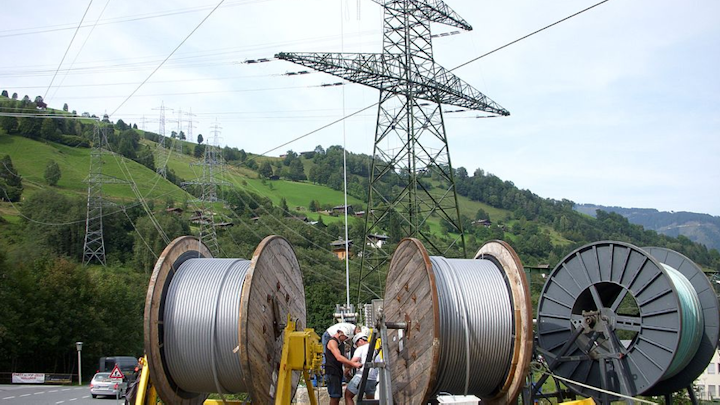 RICHMOND, Va. (AP) — The Virginia Supreme Court heard arguments Tuesday over a proposed high-rise transmission line spanning the James River, a project opposed by historic preservationists who contend the towering lines would smudge the vista from Jamestown and the nation's founding river.
Dominion Virginia Power argues the 500-kV transmission line is needed to ensure reliable power in the region and to avoid power failures in the future. The argument held sufficient sway for Virginia utility regulators, whose approval in November 2013 is one of the bases of the appeal.
The justices are not expected to rule for a month or more.
The utility wants to construct 17 towers across several miles of the James River. They would rise above the river to a height ranging from 160 feet to 295 feet, nearly the same height of the Statue of Liberty.
The transmission line would serve an estimated 80,000 homes in the Tidewater region of the state, which is crowded with military bases, subdivisions and tourist attractions.
The proposal, however, has been opposed by preservation and conservation groups, some residents and local officials and attractions.
They contend the power line would not only be an eyesore from Jamestown Island, where Britain established its first successful permanent settlement in North America more than 400 years ago, but be within sight of many historic attractions.
The region includes Colonial Williamsburg, Yorktown and Carter's Grove, a Colonial-era plantation that includes an 18,000-square-foot mansion and one mile of James River frontage.
Along the river and into Chesapeake Bay is the Capt. John Smith Chesapeake National Historic Trail, which retraces the journeys of the intrepid Jamestown settler.
"There is no worse place to put this," Rob Nieweg, field director of the National Trust for Historic Preservation, said outside of the courtroom. The section of river, he said, includes views that largely remain unchanged since Smith and Native Americans sailed the James.
Dominion has said the transmission line's route reflects tighter U.S. regulations on pollution from power plants, requiring the retirement of coal-fired power plants and the shifting of energy generation to gas-fired plants.
Much of Tuesday's arguments focused on a procedural matter: Dominion argued that the appeal should be dismissed because opponents missed a deadline to file it.
James City County, one of several opponents heard by the justices, also contends it should have had a say on zoning for a 50-acre parcel being used for a generating substation.
Dominion said the substation is part of the transmission line and should not be considered separately.
The Army Corps of Engineers is also considering Dominion's application to build the transmission towers across the river.