JACKSON, Miss. (AP) — Entergy Corp. will build a $23 million transmission operations center at a site in northern Jackson.
The building, along with a twin facility in Little Rock, Arkansas, will replace six current transmission centers. The buildings are designed to withstand the strongest tornadoes, and are inland to avoid the worst risks from hurricanes.
The centers will monitor the status of Entergy's electric transmission system and turn power on and off across the grid.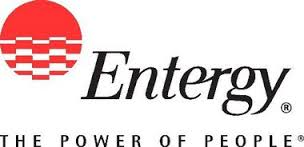 Most employees will transfer from the current centers, but the company expects lower costs once buildings are completed in summer 2016.
It will be the fifth building, including the utility's transmission headquarters, on Entergy's 600-plus employee north Jackson campus.
In Mississippi, Entergy has 441,000 customers in 45 counties. Across four states, New Orleans-based Entergy has 2.8 million customers.