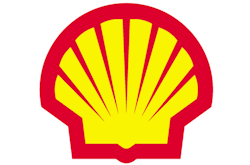 The Shell Petroleum Co. completed its purchase of Impello Limited and its units (known as First Utility), a UK household energy and broadband provider, following receipt of all necessary regulatory and other approvals.
First Utility becomes a unit of Shell, within its New Energies division. Colin Crooks, previously Shell's Vice President, Downstream Strategy & Portfolio, takes over as CEO from today.
Colin Crooks, CEO of First Utility, said: "Bringing such a well-respected and innovative company into the Shell group will enable us together to offer even more choice and value to consumers in the UK and Germany.
"The rapidly-evolving retail energy market is a natural place for Shell to expand its business, building on the trusted relationships we've built with our millions of forecourt customers. We aim to grow our customer base by offering an attractive range of products and a real alternative to other companies in the sector."
The deal to buy First Utility was announced on December 21, 2018.