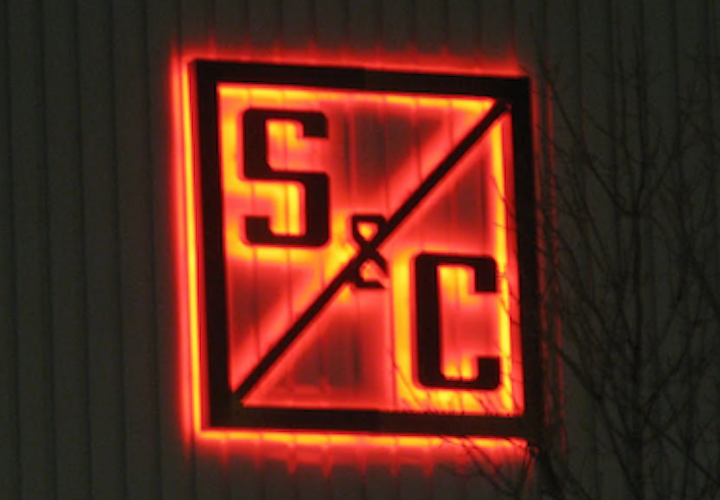 S&C Electric Co. plans to donate equipment for training future line workers as a part of its exhibition in an upcoming transmission and distribution trade show.
Utilities are experiencing growing concerns on how to train line workers effectively. S&C will give utility professionals the opportunity to operate fully functioning equipment while simultaneously learning how S&C solutions directly benefit utilities and their customers.
S&C will showcase 15 pieces of field-ready equipment at the upcoming IEEE PES T&D Conference and Exhibition to further educate and train the next generation of utility professionals.
For every scanned visitor at booth #2542 during the conference, S&C will donate $25 worth of equipment to Northwest Lineman College.
"With so many constant changes to the grid, education and training are vitally essential for line workers' safety and grid operational reliability," says Gil Maiuro, Industry Relations Manager, Northwest Lineman College. "We're grateful for S&C's support in equipping our students with the most up-to-date technologies to help them prepare for the grid of the future."
"Our goal to improve power reliability relies not only on innovating solutions for today and tomorrow, but also keeping in mind the lineworkers who help keep the lights on every day," says Mike Edmonds, Chief Commercial Officer, S&C Electric Co. "While we're excited to debut our latest technologies and equipment at IEEE, we recognize that collaboration with utilities and educational institutions, such as Northwest Lineman College, truly push reliability forward."