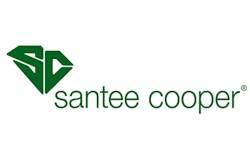 MONCKS CORNER, S.C. (AP) — South Carolina's state-owned utility says it wants a say in whether its partner in building two failed nuclear power plants can merge with a Virginia utility.
In a filing Thursday, Santee Cooper says it hasn't decided if it will support or oppose Dominion Energy's offer to buy SCANA Corp and formally abandon two nuclear plants where billions were spent on design and construction without any power generated.
The Public Service Commission is gathering information before deciding whether the merger can happen.
The General Assembly is also considering bills to reduce or eliminate a monthly charge to customers to pay debt on the plants. Dominion has said if that passes, it may cause the utility to take back its merger offer. The Virginia utility has offered its own deal including one-time rebates.