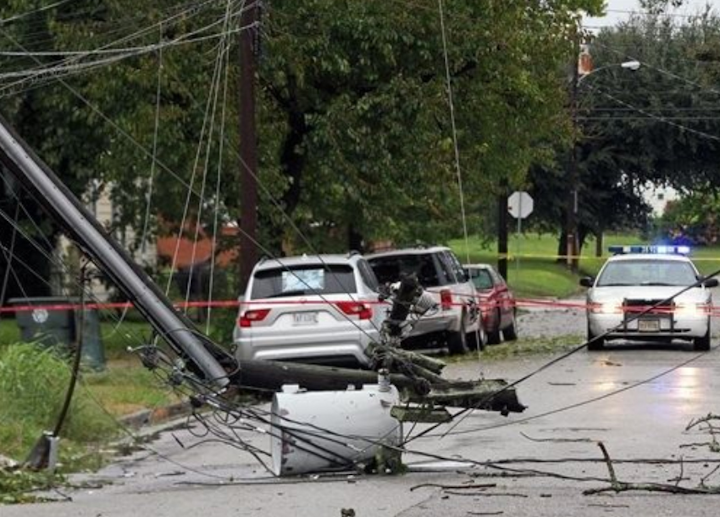 ELKHART, Ind. (AP) — A utility that serves communities in Indiana and Michigan says roughly 1,000 customers still have no electricity due to flooding.
The actual number of people affected would be higher because of household size.
Indiana Michigan Power says service won't be restored until local inspections are completed. It didn't offer a time or day. The utility's service area includes South Bend, Elkhart and other communities in northwestern Indiana as well as southwestern Michigan.
The utility said Saturday it continues to monitor six dams on the St. Joseph River. The region has been inundated with rain and melting snow.
Consumers Energy said Sunday it's working to restore power to more than 20,000 customers across Michigan. The power was back on for thousands by afternoon Sunday. The utility said power should be restored to everyone by later Monday.
Wind also knocked down some lamp posts overnight in the Chicago area. And police blocked one road in Chicago after a piece of metal ripped loose and dangled from a high-rise apartment. No injuries were reported.